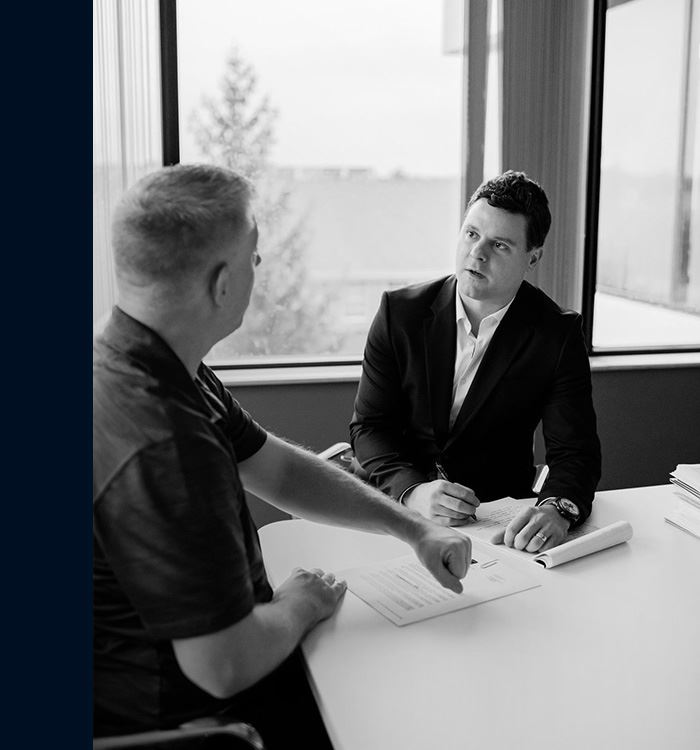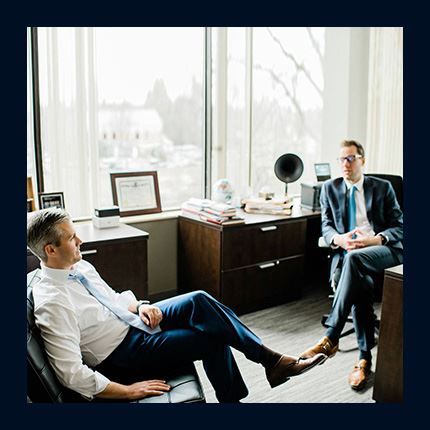 Greenville, SC Motorcycle Accident Attorneys
Fighting for the Rights of Injured Motorcyclists
Though motorcyclists tend to have a reputation for being risk-takers, we at Hart David Carson know that they are actually some of the safest and most skilled drivers on the road. Unfortunately, that does not always protect them from the negligent acts of others.
Many motorcycle accidents occur not because of something the motorcyclist did but, rather, the negligence of others on the road. If you were injured in a motorcycle accident, and you believe someone else was at fault, reach out to Hart David Carson to learn how we can help. Our Greenville, SC motorcycle accident attorneys are passionate about standing up for injured bikers and their families. We understand the unique challenges you are facing, and we know how to help you seek the full, fair compensation you are owed.
For a free consultation, call (630) 931-0379 or contact us online. Hablamos español.
Common Injuries Associated with Motorcycle Accidents
Due to their relative lack of protection, motorcyclists tend to sustain severe, even catastrophic injuries when they are involved in collisions with other, larger vehicles.
Some of the most commonly seen motorcycle accident injuries include:
Broken bones/fractures
Head, neck, and back injuries
Traumatic brain injuries
Spinal cord injuries
Whiplash
Facial injuries
Road rash/friction burns
Disfigurement
Internal bleeding
Organ damage
Serious abrasions and skin damage
These and other motorcycle accident-related injuries often result in significant physical, emotional, and financial challenges. Victims will likely require extensive—and costly—medical care. They may have to take weeks or months off work to recover, and some may never be able to return to work at all, meaning they will miss out on years of income they would have otherwise earned.
At Hart David Carson, we understand the impact a motorcycle accident can have, both on victims and their families. That is why we fight tirelessly for fair compensation for our clients. We don't just take into account your past and current damages; we also consider your future projected losses, as well. Our goal is to secure the full amount you need to heal and get back on your feet.
What Is the Leading Cause of Motorcycle Accidents?
Generally speaking, the leading cause of motorcycle accidents is negligence. Sometimes, motorcyclists themselves can make mistakes, but more often than not, it is the negligence of others on the road that causes these crashes.
Specific examples of motorist negligence that commonly leads to motorcycle accidents include:
Driving under the influence of alcohol or drugs
Using a cellphone/texting while driving
Distracted driving, including eating, looking at objects along the roadway, etc.
Aggressive and reckless driving, including cutting motorcyclists off, tailgating, etc.
Turning across the path or into the path of an oncoming motorcyclist
Failing to yield the right of way to motorcyclists
Fatigued or drowsy driving, leading to poor reaction times and other negative effects
Unsafe or illegal passing, including passing on blind curves
Running red lights, stop signs, and other traffic control devices
Motorcyclists are also more susceptible to roadway hazards, such as potholes or debris from other accidents. Improper roadway maintenance is sometimes a contributing factor in motorcycle accidents, as is poor road design, defective vehicles and vehicle parts, and other outside circumstances.
At Hart David Carson, we carefully investigate motorcycle accidents to determine exactly what caused the crash—and who is liable for our client's damages. We work with independent investigators, accident reconstruction experts, and other specialists to obtain important evidence in support of our clients.
Unique Challenges in Motorcycle Accident Cases
Although motorcycle accident cases may seem to be just like standard car accident claims in many ways, they are different in several important ways. First, motorcyclists tend to get a bad reputation; many people believe them to be dangerous, risky drivers who weave in and out of traffic, speed down the highway, and put themselves and others at risk. At Hart David Carson, we know that this assumption is unfair and simply untrue.
Nevertheless, it takes extra consideration and effort to prove to the insurance company, judge, and jury that a motorcyclist was not only behaving safely but also not at fault for the accident that caused their injuries. You need an attorney that understands the common misconceptions working against motorcyclists—and how to fight back against them.
Second, motorcyclists tend to suffer more severe injuries than occupants of passenger vehicles. As a result, pursuing a personal injury claim after a motorcycle accident can be a lot more complex than pursuing a claim after a regular car accident. Your attorney should help you seek compensation for past, current, and future medical expenses, as well as other projected damages associated with your injuries, such as future lost income, loss of earning ability, and future pain and suffering.
To make matters worse, insurance companies aggressively defend these types of claims. They will likely not accept liability willingly; you need a legal team that can fight back against the insurance company's efforts to dispute or devalue your claim.
Proving Liability & Seeking the Fair Recovery You Deserve
At Hart David Carson, we not only know how to establish liability for your motorcycle accident but also how to aggressively pursue the maximum compensation you are owed. Our Greenville motorcycle accident lawyers have a long history of success, having secured millions of dollars in compensation for our clients. While we always strive for fast, favorable settlements, we are prepared to take cases to trial whenever necessary.
If you were injured, or if your loved one tragically passed away after a motorcycle accident, reach out to our firm today for the legal help you need. We offer compassionate counsel, personalized attention, and dedicated advocacy every step of the way.
Give us a call at (630) 931-0379 or contact us online today to request a free consultation.

Hart David Carson is Committed to Your Success Hear From Our clients
"They are professional and driven individuals that are passionate about what they do. They listened and worked with me from beginning to end. I strongly encourage using them! You will not be disappointed!"

Shannon D.

"The breadth of their practice areas allows them to service a broad range of clients and their attorneys vary in specialties, ensuring clients receive exceptional representation in any of the firm's practice areas."

Mark S.

"They care. We were taken with open hearts and open minds when we looked for our special needs trust."

Daniel B.
When you need a team commited to your rights
Work With Hart David Carson
Whether you have questions or you're ready to get started, our legal team is ready to help. Complete our form below or call us at (630) 931-0379.