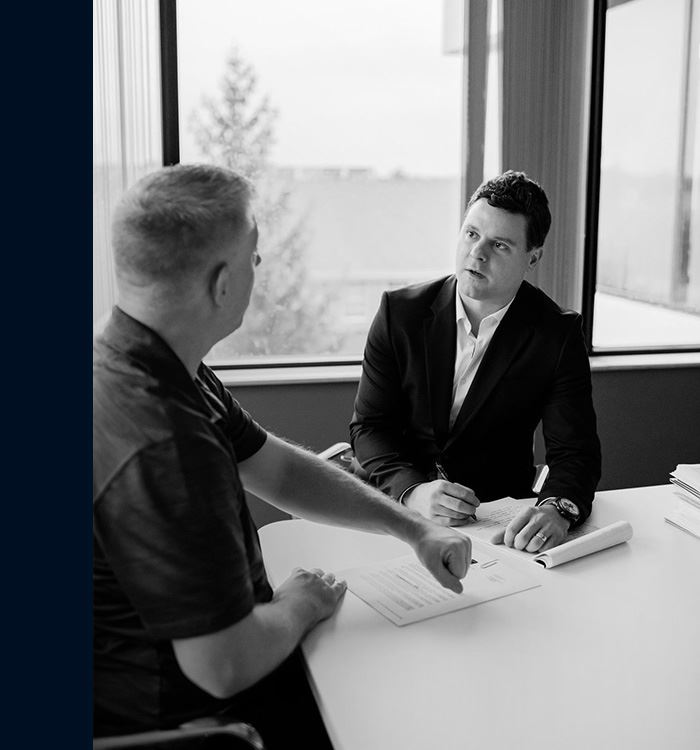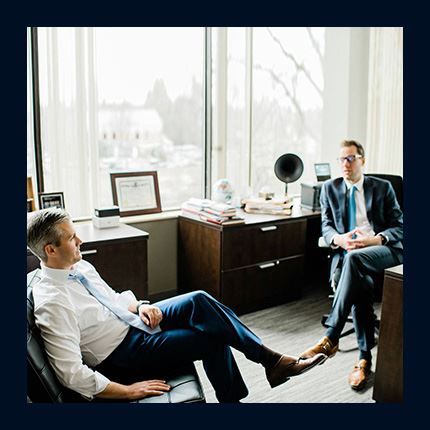 Chicago Aircraft Accident Lawyers
As air travel becomes more frequent, so do the odds of being in an aircraft accident. These are very often fatal, but some passengers are fortunate enough to survive. In many cases, an accident will result from negligence on the part of the pilot, maintenance crew, owner, or manufacturer, warranting a lawsuit. However, lawsuits over personal injury or death involving an aircraft accident are very complex and should only be handled by experienced attorneys.
Hart David Carson has handled numerous personal injury cases, and our attorneys can assist you in getting compensation for an injury from an aircraft accident. We can help you receive what you deserve through skilled analysis of your case and aggressive prosecution.
If you or a loved one has been injured in an aircraft accident, you deserve to be compensated for your injuries. Contact Hart David Carson by calling (630) 931-0379 for a free and confidential consultation.
Analyzing Aircraft Crashes
In a personal injury case, there are two parties: The plaintiff (the one seeking compensation for an injury or death of a loved one) and the defendant (whoever is allegedly at fault for the injury or death). The first order of business is to determine exactly who is at fault.
Determining who the defendant is will depend on the exact cause of the accident or injury. An aircraft accident may result from any of the following:
Bad weather conditions
Pilot error
Aircraft design issues
Manufacturer errors
Engine failure
Air traffic control error
Faulty equipment
Maintenance error
Runway incursions
Violations of federal laws, such as FAA and NTSB regulations
Figuring out the cause of an aircraft accident requires thorough analysis of the crash, including the aircraft's design and manufacture, the manufacturer's history, maintenance, owner/operator involvement, and many other factors.
A crash may be investigated by any of a variety of federal organizations, including:
The National Transportation Safety Board (NTSB)
The Federal Aviation Administration (FAA)
The Transportation Security Administration (TSA)
The Federal Bureau of Investigation (FBI)
The Department of Justice
Department of State
The Department of Defense
The organizations that investigate a crash will depend on the aircraft's owner and whether it occurred on native or foreign soil. Once the crash has been investigated and the cause determined, the defendant can be selected.
These may include:
The airline or carrier
The aircraft's owner or operator
Pilot
Maintenance crew
Manufacturer
Air traffic control
A crash may be the result of negligence by any one of these parties or by a combination of two or more.
Pressing Charges
Once the cause of an accident and the one at fault have been determined, you need skilled attorneys on your side to help you get the compensation you deserve.
The amount you can receive depends on the expenses you face, including:
Lost wages
Lost earning capacity
Physical pain and suffering
Emotional suffering
Medical expenses, both past and future
Punitive damages
Pursuing a personal injury case requires thorough knowledge of the regulations governing the manufacture and operation of aircraft. Since the exact regulatory violations involved in a case depend on the cause of the crash, the person or party at fault, and their involvement in the accident, you need an attorney who will be able to analyze the situation and determine the best plan of attack.
Legal Assistance
Hart David Carson's aviation accident lawyers in Chicago will analyze your case and determine your best options for obtaining compensation. Our years of experience and strategic negotiation skills allow us to meet your needs.
To speak with our aviation accident attorneys in Chicago, contact us online or call (630) 931-0379.

Hart David Carson is Committed to Your Success Hear From Our clients
"They are professional and driven individuals that are passionate about what they do. They listened and worked with me from beginning to end. I strongly encourage using them! You will not be disappointed!"

Shannon D.

"The breadth of their practice areas allows them to service a broad range of clients and their attorneys vary in specialties, ensuring clients receive exceptional representation in any of the firm's practice areas."

Mark S.

"They care. We were taken with open hearts and open minds when we looked for our special needs trust."

Daniel B.
When you need a team commited to your rights
Work With Hart David Carson
Whether you have questions or you're ready to get started, our legal team is ready to help. Complete our form below or call us at (630) 931-0379.