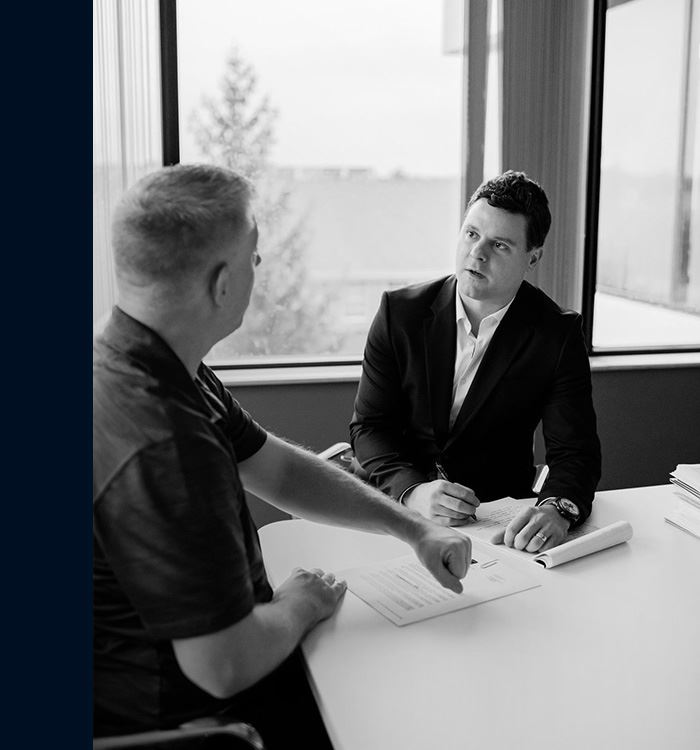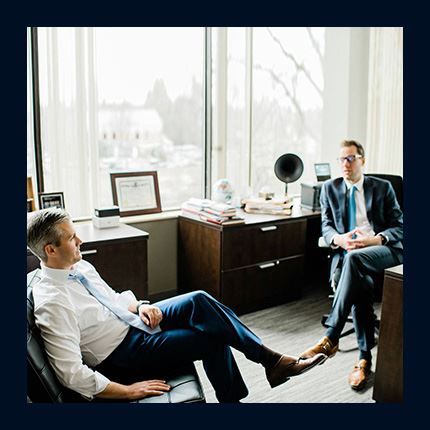 Chicago Traumatic Brain Injury Lawyers
Representing Victims of Head & Brain Injuries
Accidents often lead to traumatic brain injury, and that can have several significant, long-lasting effects on victims' lives. Not only will victims likely have high medical expenses, but they will also face numerous other burdens, including pain and suffering, lost wages, and an increased risk of cognitive disorders later in life.
If you or someone you love suffered a traumatic brain injury (TBI), you don't need to carry those burdens alone. You could be entitled to financial compensation for your injury-related damages, and Hart David Carson can help. Our Chicago traumatic brain injury lawyers have a proven record of success in securing favorable settlements and verdicts for the severely injured. We understand the challenges you are facing, and we know how to help you fight for the fair compensation you deserve.
Call our office at (630) 931-0379 or contact us online to request a free initial consultation.
Traumatic Brain Injury Signs & Symptoms
There are many signs of brain trauma, some of which may not always show up right away. It is important to seek medical care after any type of head injury, as brain damage may have occurred.
Some of the most common symptoms of a TBI include:
Loss of consciousness
Blurred vision
Slurred speech
Headaches
Various sensory changes, including changes in your sense of smell or ringing in your ears
Sensitivity to light and sound
Loss of balance or dizziness
Difficulty sleeping or sleeping more than normal
Sense of being confused, disoriented, or dazed
Issues with memory or concentration
Unusual changes in mood or behavior
Anxiety or depression
Note that these are the effects of mild brain damage. Additional symptoms may occur in severe cases, including:
Seizures
Inability to wake up when sleeping
Lost coordination or muscle control
Numb or weak areas of the body, such as fingers or toes
Whether it's a mild case or a more severe one, the impact brain trauma can have on your life is significant. These symptoms can be problematic for your work, relationships, and overall quality of life.
Common Causes of Brain Trauma
Impacts to the head are a common cause of traumatic brain injury.
Scenarios in which this might occur include:
Sports accidents
Recreation accidents
Assault
Collisions with stationary objects
Being struck by flying or falling objects
Whether it's as simple as a moderate bump on the head or as severe as a skull fracture, trauma to the head can result in brain injuries with long-lasting effects. Many traumatic brain injuries are classified as mild, but even those can have a serious impact on your future, developing into motor or sensory impairment, episodes of disorientation, or lapses into unconsciousness. More serious injuries could be life-threatening and increase the odds of developing cognitive disorders later, including Alzheimer's, epilepsy, or Parkinson's.
What Types of Damages Are Available in TBI Cases?
Even if the symptoms seem minor, they can still impair your social and professional life. If your injury resulted from an accident in which another party was responsible, you are likely entitled to compensation for your injury and its related damages.
For instance, if you were in an automobile accident in which someone else disobeyed the law and struck your vehicle, then the other driver would be responsible for the costs of your medical treatment, the impact your injury has on your quality of life, lost wages, and repairs on your vehicle. If the TBI was the result of an accident caused by unsafe property conditions, the property owner could be liable.
While every case is different, many TBI victims are entitled to compensation for the following types of damages:
Medical expenses, including surgeries, therapy, follow-up treatments, etc.
Lost wages/income, including future lost earnings
Loss of earning ability due to permanent injury, impairment, or disability
Physical and mental pain and suffering
Property damage
Miscellaneous out-of-pocket expenses associated with the injury
Punitive damages in especially severe cases
Note that you can only recover damages if the injury was due to someone's misconduct or negligent actions. Also, you need to file your claim as promptly as possible to avoid the statute of limitations expiring on your case. The time limit varies from case to case, varying from two to five years depending on the circumstances. In any case, the sooner you act, the better.
Establishing Liability in a TBI Case
Ultimately, determining who is responsible for a brain injury involves investigating its cause. For example, if the injury occurred in a vehicle accident with another driver, the responsible party could be the other driver if it can be proven that their neglect caused the accident. This can get complex as other factors come into play. For example, if the accident resulted from malfunctioning road signals, the fault may be on the city or another party responsible for road maintenance.
Regardless of who is responsible for your brain injury, there is a big difference between being able to establish that party as the defendant and actually proving liability in settlement negotiations or court. The defendant—and their insurance provider—won't accept liability without a fight. This makes it absolutely necessary to have a skilled personal injury lawyer on your side.
What to Do If You Have Suffered a Traumatic Brain Injury
When you suffer a brain injury, your first step after seeking medical attention is to get a skilled lawyer on your side. With our experience and proven track record of success in this area of personal injury law, we can assist you in taking the legal action necessary to fight for the fair compensation you are owed.
You need extensive evidence before making these negotiations, including visual proof of the injury, documentation of the accident that caused it, and expert testimonies and eyewitness accounts proving the connection between the party at fault and the accident itself. Our Chicago traumatic brain injury attorneys can help you analyze this evidence and determine the best path to take. From there, settlement negotiations can be made more effectively, increasing the odds of obtaining the compensation you need.
If the responsible party declines a settlement and decides to go to court, our attorneys are ready to represent you with the skill, knowledge, and dedication needed. To learn more or get a free consultation, contact Hart David Carson today.
You can call us at (630) 931-0379 or reach us online using our free and secure contact form. Hablamos español.

Hart David Carson is Committed to Your Success Hear From Our clients
"They are professional and driven individuals that are passionate about what they do. They listened and worked with me from beginning to end. I strongly encourage using them! You will not be disappointed!"

Shannon D.

"The breadth of their practice areas allows them to service a broad range of clients and their attorneys vary in specialties, ensuring clients receive exceptional representation in any of the firm's practice areas."

Mark S.

"They care. We were taken with open hearts and open minds when we looked for our special needs trust."

Daniel B.
When you need a team commited to your rights
Work With Hart David Carson
Whether you have questions or you're ready to get started, our legal team is ready to help. Complete our form below or call us at (630) 931-0379.