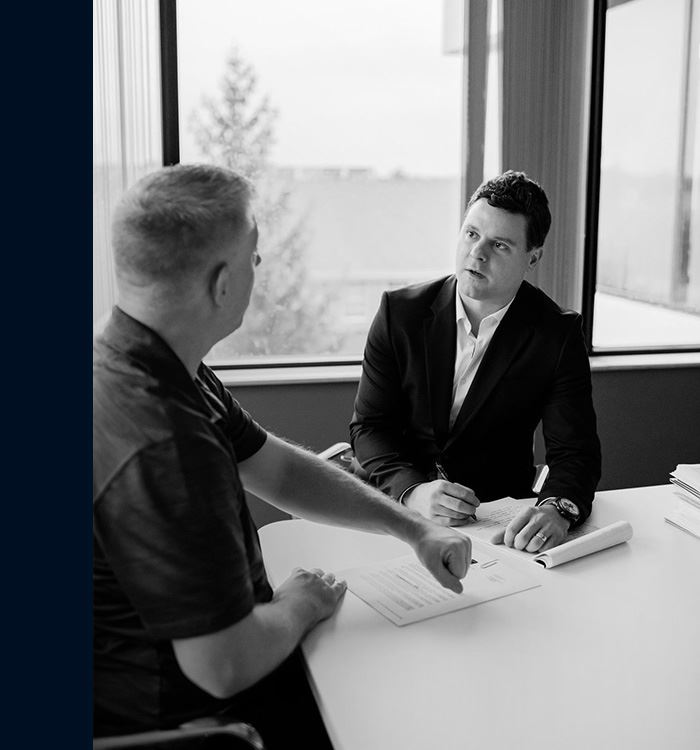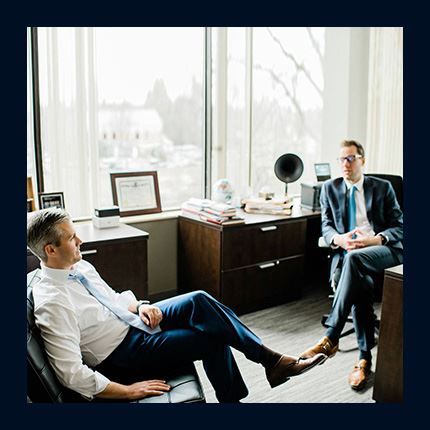 The ever-changing and complex nature of federal and state regulations on commercial financing makes it a risky endeavor to undertake, even without the normal hazards and nuances involved in securing loans and other forms of financing. You need skilled legal counsel and representation to be able to navigate the process safely.
At Hart David Carson, our attorneys can help you avoid the legal and contractual pitfalls inherent in securing commercial financing, whether you need it to fund a real estate acquisition or simply to pay for a new project.
Contact our team today to learn more by calling (630) 931-0379 for a free and confidential consultation.
The way laws and legal agreements apply to commercial financing will ultimately depend on the type and purpose of the financing sought. The nature of the venture to be undertaken, its purpose, and its magnitude will all come into play when making decisions about financing. Commercial real estate financing may be used for a variety of purposes, including:
Acquisition
Development and subdivision
Construction
Refinancing
There are many types of commercial financing, all of which have their own unique nuances, strengths, weaknesses, and applications. A few types of financing real estate investors and managers may find useful include:
Real estate secured loans: Pledging a piece of property as collateral for a loan constitutes a secured loan. If the property is real estate, then it is a real estate secured loan. This may be done through a commercial mortgage or equity loan. These are generally better than loans secured by inventory or equipment since the collateral is of a more solid quality.
Leveraged financing: Leveraged financing is essentially a loan with higher-than-normal debt and risk. It comes in many forms, and will often be used for such operations as financing acquisitions, recapitalizations, assets, or projects.
Structured financing: Structured financing is a highly complex financial arrangement for those whose financing needs are more complex than what the usual bonds or loans will allow for. It may utilize such tactics as securitization, tranching, or credit enhancement.
Knowing the financial and legal implications of each type of financing is crucial prior to making a decision on what type of financing you will use. In addition, the agreements can become highly complex, meaning you will need skilled legal assistance when negotiating, structuring, and interpreting a financial agreement. Hart David Carson can help you negotiate commercial financing agreements and determine how to implement them within the limits of federal and state regulations.
Other Purposes
In addition to assisting with real estate ventures, commercial loans may be used for funding projects, acquiring assets, securing the company against buyouts, and making long- and short-term investments.
Skilled Legal Advising
Regardless of the type and purpose of your commercial financing needs, you must enlist the aid of a skilled attorney. Our commercial financing attorneys offer a wide range of services, including:
Advising on transaction and agreement structuring
Representation and negotiation
Document drafting, including agreements, contracts, letters of credit, etc.
Litigation and dispute resolution
Restructuring of financial arrangements
Loan modifications
Commercial loans
Each financing endeavor has its own unique twists and challenges, so we tailor our services to best match your individual needs.
To learn more about our legal advising and representation services, contact Hart David Carson today.

Hart David Carson is Committed to Your Success Hear From Our clients
"They are professional and driven individuals that are passionate about what they do. They listened and worked with me from beginning to end. I strongly encourage using them! You will not be disappointed!"

Shannon D.

"The breadth of their practice areas allows them to service a broad range of clients and their attorneys vary in specialties, ensuring clients receive exceptional representation in any of the firm's practice areas."

Mark S.

"They care. We were taken with open hearts and open minds when we looked for our special needs trust."

Daniel B.
When you need a team commited to your rights
Work With Hart David Carson
Whether you have questions or you're ready to get started, our legal team is ready to help. Complete our form below or call us at (630) 931-0379.