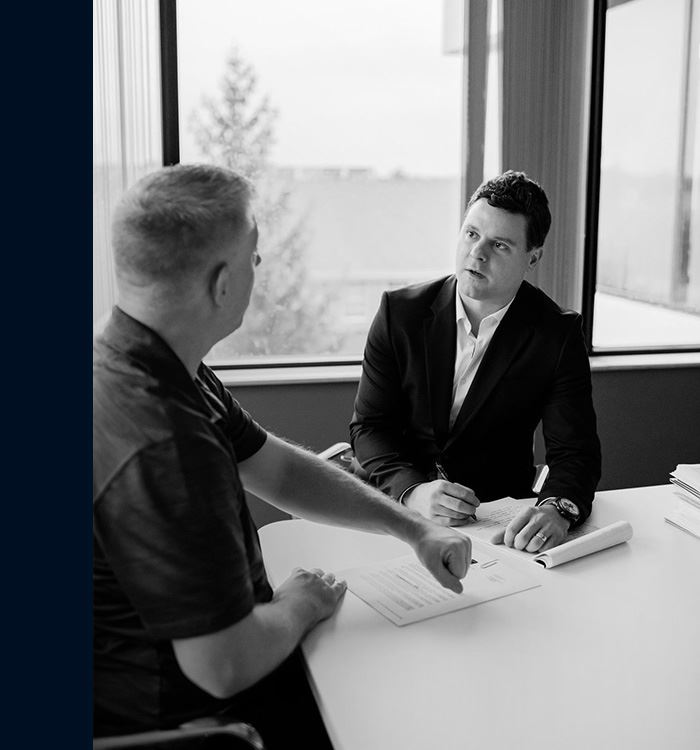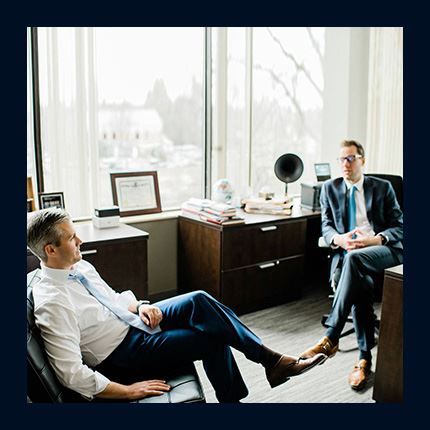 Buying a home is a highly involved process, fraught with legal complexities and risks due to both the seller's marketing efforts and local laws. You must be made aware of the pitfalls present in buying a home, which is why you need an attorney to guide you through the process.
Finding your dream home should begin with a consultation with a skilled real estate attorney. With our experience in this sector, Hart David Carson can provide you with the guidance you need.
Our attorneys can help you avoid legal complications from common mistakes people make during the buying process.
If you are currently buying a home or considering buying, reach out to one of our dedicated attorneys at Hart David Carson by calling (630) 931-0379 to ensure your rights are protected throughout the process.
A survey of the deed and property will ensure that you don't inherit any legal difficulties with your purchase. Carefully reviewing the deed and the plot will give you needed information on improvements or adjustments that have been made to the property. This is vital to being sure that these adjustments are in compliance with local zoning laws. If it is found that they are not, then you know to be wary of the purchase.
With knowledge of local zoning and land use laws, our attorneys can assist you with reviewing deeds and plots prior to committing to a purchase.
Review of Documents
Buying a home involves a heavy helping of paperwork. Only a legal professional will be able to detect all the problems and mistakes within a legal document, so you need a lawyer to work with you throughout the process. Documents should be reviewed long before closing. If you wait until the deal is about to be sealed, it will likely be too late to back out or make modifications.
Our real estate attorneys have the experience necessary to ensure that the following documents are in order:
Deed
Title
Title insurance
Mortgage loan documents
Bill of sale, which will include descriptions of the property to be sold
Plot of Land survey
Any mistakes on these documents can result in complicated legal entanglements. Our lawyers can catch troublesome errors and analyze the paperwork to ensure it works in your best interest.
Timing
Each stage of the home-buying process must be completed within a certain time frame. This helps ensure that if you find something horribly wrong with a house, you can still back out of the purchase. In addition, it will also prevent certain fees. Items such as home inspections, mortgage commitments, attorney approval, and so forth are all vital, and must be carefully planned out. We can assist you in this area by ensuring that dates are set for each stage of the process.
Legal Assistance
Whether this is your first time buying a home or if you've been through the process before, you need an experienced attorney on your side. This will help not only with avoiding common paperwork pitfalls, but also with negotiation, dispute resolution, and document preparation. Our residential real estate services include:
Document drafting and analysis
Due diligence research
Deed analysis
Plot surveying
Date-setting of vital processes
Legal advising and counseling
Dispute resolution
Assistance with financing issues
Representation during negotiation processes
We have years of experience in the real estate sector, so we are very familiar with the laws and regulations in place on buying a home. For a free consultation, contact Hart David Carson today.

Hart David Carson is Committed to Your Success Hear From Our clients
"They are professional and driven individuals that are passionate about what they do. They listened and worked with me from beginning to end. I strongly encourage using them! You will not be disappointed!"

Shannon D.

"The breadth of their practice areas allows them to service a broad range of clients and their attorneys vary in specialties, ensuring clients receive exceptional representation in any of the firm's practice areas."

Mark S.

"They care. We were taken with open hearts and open minds when we looked for our special needs trust."

Daniel B.
When you need a team commited to your rights
Work With Hart David Carson
Whether you have questions or you're ready to get started, our legal team is ready to help. Complete our form below or call us at (630) 931-0379.