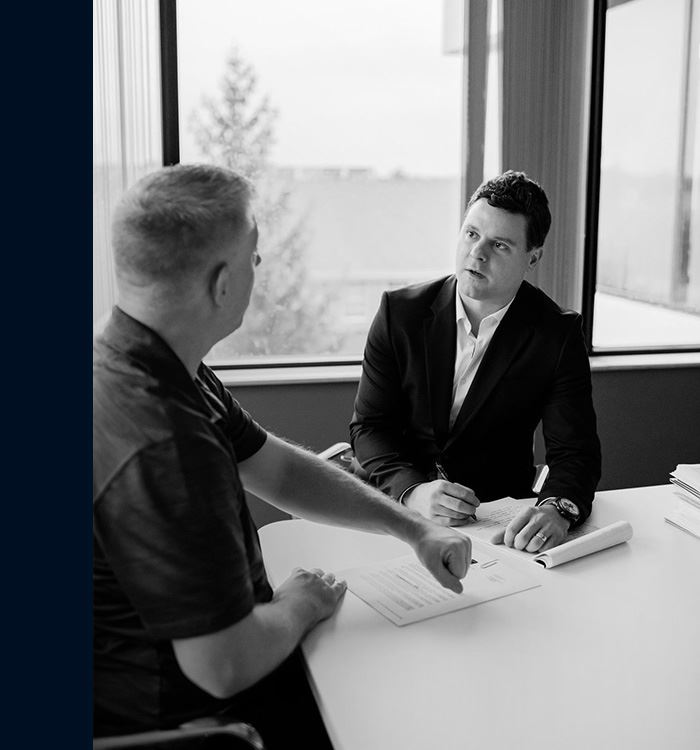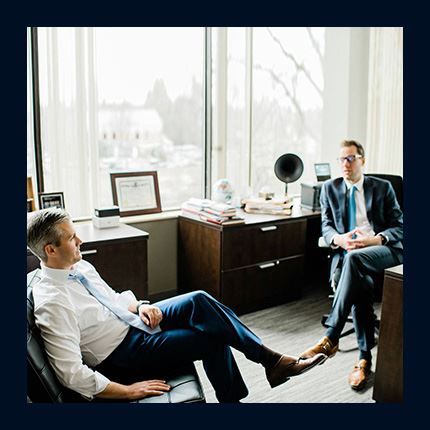 Chicago Employment-Based Visa Attorneys
Helping Clients Navigate the Employment-Based Immigration Process
An employment-based visa allows a qualifying applicant to enter the U.S. for a limited amount of time in order to perform a specific job. The U.S. only issues a certain number of temporary employment-based immigrant visas each fiscal year, or the period between October 1st and September 30th.
If you are seeking an employment-based visa, or if you are a business owner wishing to sponsor a visa applicant, turn to the team at Hart David Carson. With decades of collective experience, our Chicago employment-based visa attorneys can assist you with all aspects of business immigration law. We have successfully helped countless clients apply for and obtain employment-based immigrant visas; learn how we can help you today during a free and confidential consultation.
Contact us online or call (630) 931-0379 to get started. Hablamos español.
What Are Employment-Based Immigrant Visas?
Employment-based immigrant visas are granted on a limited basis each fiscal year. About 140,000 of these visas become available to qualified applicants between October 1st and September 30th, with visas categorized according to five "preferences."
These five preference categories include:
Employment First (E1) Preference: The E1 category contains three subcategories: persons with extraordinary ability, outstanding professors and researchers, and multinational executives/managers. Each of these areas has separate requirements that must be met for an applicant to be accepted.
Employment Second (E2) Preference: Within the E2 category, there are two subcategories: persons with exceptional ability and professionals holding advanced degrees. In each subcategory, the applicant must meet strict requirements to qualify for a visa. Additionally, the prospective employer must offer a job and file an Immigration Petition for Alien Worker (Form I-140).
Employment Third (E3) Preference: There are three subcategories within the E3 category: professionals, skilled workers, and unskilled (other) workers. Applicants within each of these three subcategories must meet applicable requirements and must have an approved Immigrant Petition for Alien Worker (Form I-140) from a prospective employer.
Employment Fourth (E4) Preference: There are numerous subcategories within the E4 category, including but not limited to: religious ministers, broadcasters in the U.S., certain Iraqi and Afghan interpreters/translators, and others. With certain exceptions, E4 applicants must have an approved Petition for Amerasian, Widow(er), or Special Immigrant (Form I-360).
Employment Fifth (E5) Preference: The E5 category is designated for immigrant investors who intended on investing significant capital into new commercial enterprises and businesses located within the U.S. To qualify, these enterprises or businesses must result in job creation within the U.S.
Our firm can assist you in determining the right type of employment-based visa to seek, as well as navigate the application process and avoid common pitfalls that could negatively affect your claim.
Applying for an Employment-Based Visa
The first step in applying for an employment-based visa is ensuring that you meet the applicable eligibility requirements. These requirements differ depending on the type of visa you are seeking. It is a good idea to work with a knowledgeable immigration attorney, like those at Hart David Carson, who can help you understand the eligibility requirements for your desired employment-based visa, as well as whether you meet those requirements.
Employers who are seeking to sponsor a foreign national for an employment-based visa must also meet certain requirements. In many cases, they must file various forms and prove that they have extended an official job offer to the visa applicant. Often, the employer must also attest that there are no qualified U.S. citizens who can adequately fill the position being offered to the visa applicant.
At Hart David Carson, we assist visa applicants and employers with all aspects of applying for and obtaining employment-based visas, including but not limited to:
Understanding and ensuring compliance with eligibility requirements
Gathering and submitting necessary paperwork, documents, etc.
Filing official employment-based visa applications
Preparing for hearings (when necessary)
Avoiding common mistakes and pitfalls during the visa application process
Our Chicago employment-based visa lawyers have decades of collective experience navigating this area of law. We understand the challenges you are facing, as well as the many obstacles in your way. Our team is here to help you overcome these challenges and work to obtain the employment-based visa you or your employee needs.
Schedule a Complimentary Consultation with Our Team Today
Whether you have just begun the application process or are still unsure what type of employment-based visa you need, we encourage you to reach out to the Hart David Carson team as soon as possible. We can assist you at all stages of the process and work to increase the likelihood of a successful outcome. Our attorneys offer free and confidential consultations, during which we can discuss your options and provide personalized counsel on how to proceed.
Get in touch with our firm today by calling (630) 931-0379 or by contacting us online using our secure request form. Hablamos español.

Hart David Carson is Committed to Your Success Hear From Our clients
"They are professional and driven individuals that are passionate about what they do. They listened and worked with me from beginning to end. I strongly encourage using them! You will not be disappointed!"

Shannon D.

"The breadth of their practice areas allows them to service a broad range of clients and their attorneys vary in specialties, ensuring clients receive exceptional representation in any of the firm's practice areas."

Mark S.

"They care. We were taken with open hearts and open minds when we looked for our special needs trust."

Daniel B.
When you need a team commited to your rights
Work With Hart David Carson
Whether you have questions or you're ready to get started, our legal team is ready to help. Complete our form below or call us at (630) 931-0379.