Employment-Based Green Cards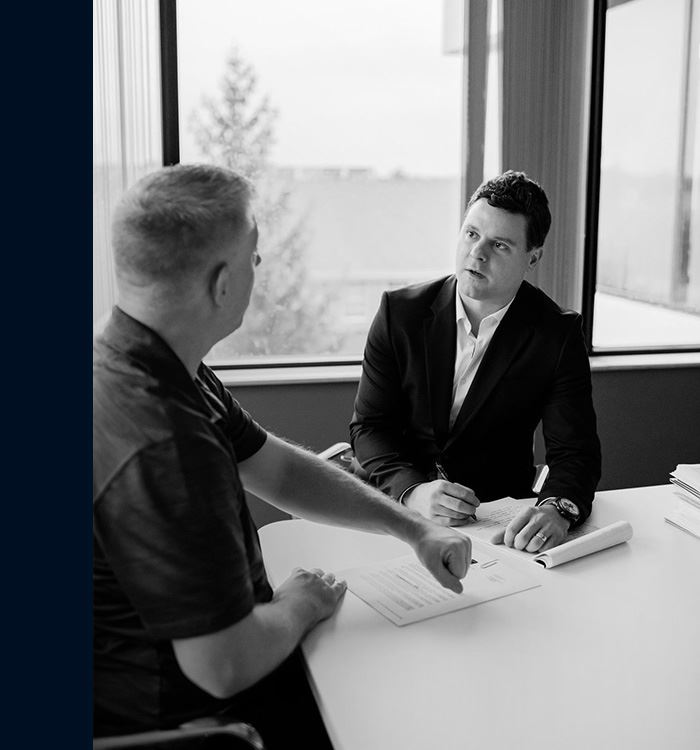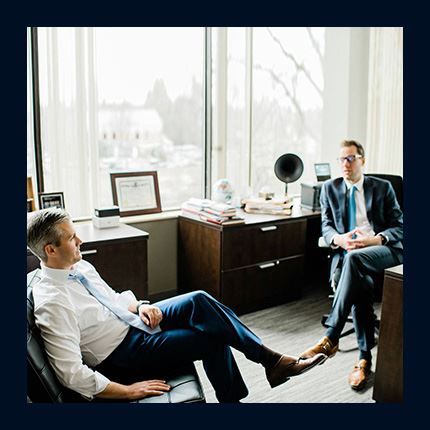 Greenville, SC Employment-Based Green Card Lawyers
Obtaining Lawful Permanent Resident Status Through Employment
An employment-based green card is a document that allows foreign nationals who have been sponsored by their employers to enter and reside in the United States permanently. Once an individual has been issued a green card, they have what is known as "lawful permanent resident" (LPR) status. With this status, they can remain in the U.S. indefinitely and do not have to obtain a visa to travel abroad. Obtaining LPR status is also a critical step on the path to naturalization for those seeking citizenship.
At Hart David Carson, we assist clients in Greenville, SC and throughout the surrounding areas with all aspects of business immigration, including employment-based green cards. Our attorneys can help you understand complex and ever-changing U.S. immigration laws, prepare and submit your application, and navigate the process from start to finish.
We offer complimentary consultations to all prospective clients. Call (630) 931-0379 or contact us online today to schedule yours.
Green Cards vs. Nonimmigrant Visas
While nonimmigrant visas allow eligible foreign nationals to enter the U.S. and remain in the country for a set period of time, green cards grant permanent residence within the U.S. This means that a green card holder can remain in the U.S. indefinitely, whereas someone with a nonimmigrant visa can only stay in the U.S. for a certain amount of time (typically a couple of years) before they must leave, reapply, or apply for an adjustment of status.
There are several paths for obtaining a green card, including applying based on the following eligibility categories:
Employment
Family
Refugee or asylee status
Human trafficking/crime victim status
Victims of abuse
Special immigrant status
This is not an exhaustive list of green card eligibility categories; other categories exist. We encourage you to reach out to our team at Hart David Carson for help determining whether you are eligible for a green card and in applying.
How to Obtain an Employment-Based Green Card
Employment is one of the most used categories when it comes to lawful permanent residency in the U.S. Within this category, qualifying foreign nationals can apply for a green card after receiving sponsorship from a U.S. employer. To qualify, the foreign national must meet the eligibility requirements set forth by the specific "preference immigrant" category under which they are applying.
There are several different "preference immigrant" categories, including but not limited to:
EB-1 (first preference) priority workers, including those with extraordinary abilities in certain areas, outstanding professors/researchers, and executives/managers in international organizations
EB-2 (second preference) workers, including professionals with advanced degrees and/or exceptional abilities that have been recognized nationally and/or internationally
EB-3 (third preference) workers, including professionals, skilled workers, and unskilled (or, other) workers
The application process differs somewhat depending on where the foreign national is when they apply. Those who apply from within the U.S. while on a nonimmigrant visa can seek an employment-based green card without having to leave the country (in some circumstances) via a process known as "adjustment of status." The foreign national must meet certain requirements to be eligible for adjustment of status.
We encourage you to reach out to our Greenville, SC employment-based green card lawyers for help applying for a green card, adjustment of status, or related immigration documents. At Hart David Carson, we have the necessary resources, experience, and skills to effectively guide you through the process.
Common Mistakes to Avoid when Applying for an Employment-Based Green Card
When applying for an employment-based green card, there are a few common mistakes that should be avoided in order to ensure the best chance of success.
Some of the most common mistakes people make when applying for employment-based green cards include:
Failing to provide all relevant documentation
Not being able to prove qualifications and eligibility criteria
Submitting incorrect information on the Form I-140
Not filing for the appropriate visa category
Additionally, it's important to carefully consider all the factors that can affect an applicant's eligibility, including their age, criminal record, and health. To avoid any delays or rejections, applicants should make sure they fully understand what is required when applying for a green card before beginning the process.
It is also important for employers to be aware of all the eligibility requirements and provide complete documentation when filing an immigration petition on behalf of an employee. Additionally, applicants should do their research and make sure they avoid any mistakes in the application process to ensure their best chance of success. With a valid green card, foreign nationals can enjoy all the rights and privileges associated with permanent residency in the United States for up to five years before becoming eligible for citizenship.
How Our Employment-Based Green Card Lawyers Can Help
Whether you are seeking lawful permanent residency in the U.S., or you are an employer who wishes to bring an alien worker into the U.S. indefinitely, Hart David Carson can help. Our firm has successfully helped numerous clients obtain employment-based visas and green cards; we have the knowledge and resources needed to help you navigate this process.
Our team is happy to answer any questions you may have and can address all your concerns. We proudly offer highly personalized, one-on-one legal services. We utilize cutting-edge legal technology to develop innovative strategies and work to ensure complete compliance with all necessary processes, regulations, and immigration laws.
For a free consultation, call (630) 931-0379 or contact us online today. Hablamos español.

Hart David Carson is Committed to Your Success Hear From Our clients
"They are professional and driven individuals that are passionate about what they do. They listened and worked with me from beginning to end. I strongly encourage using them! You will not be disappointed!"

Shannon D.

"The breadth of their practice areas allows them to service a broad range of clients and their attorneys vary in specialties, ensuring clients receive exceptional representation in any of the firm's practice areas."

Mark S.

"They care. We were taken with open hearts and open minds when we looked for our special needs trust."

Daniel B.
When you need a team commited to your rights
Work With Hart David Carson
Whether you have questions or you're ready to get started, our legal team is ready to help. Complete our form below or call us at (630) 931-0379.