Employment-Based Green Cards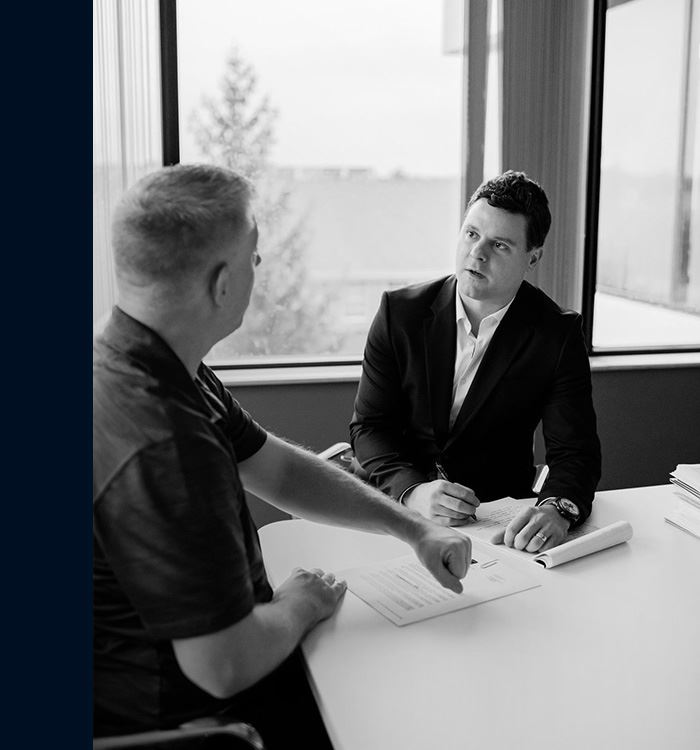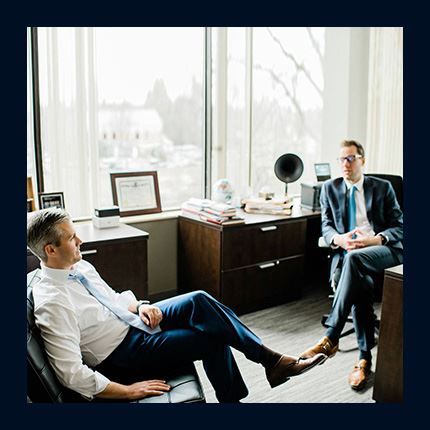 Employment-Based Green Card Lawyers in Chicago
Helping Workers Seek Lawful Permanent Residency Status
For those seeking to live and work permanently in the United States, the government offers what is known as "lawful permanent residency," or LPR. Achieving LPR status means that you have been issued a green card, which allows you to remain in the U.S. and, eventually, seek citizenship. One of the most common ways people obtain green cards is through employment.
At Hart David Carson, we assist clients—including both foreign nationals and employers—with all aspects of employment-based green cards, from meeting eligibility requirements to navigating the application process. Our attorneys have extensive experience in business immigration and can guide you through the entire process.
For a free and confidential consultation with one of our Chicago employment-based green card lawyers, please call (630) 931-0379 or contact us online.
A green card is an identification document issued by the United States government to foreign nationals who have been granted permanent residency in the country. It allows them to live and work legally in the U.S., as well as travel abroad without needing a visa.
The most common way to obtain a green card is through family sponsorship or employment-based immigration programs. Other eligibility criteria include being a refugee or asylum seeker, having special skills that are beneficial for economic growth, and winning the diversity lottery program. Once approved, holders of green cards can apply for citizenship after five years of living in the US with their status unchanged.
How Is a Green Card Different from an Employment-Based Nonimmigrant Visa?
Green cards are similar to employment-based nonimmigrant visas with one key difference: While an employment-based nonimmigrant visa allows an alien worker to enter the U.S. for certain employment-related purposes temporarily, an employment-based green card allows the worker to enter and remain in the U.S. permanently as a lawful permanent resident (LPR). Once the foreign national has obtained LPR status, they may remain in the U.S. even if they are not employed.
Achieving LPR status also allows the green card holder to seek citizenship through the naturalization process. This is the most common route to U.S. citizenship.
How Do Employment-Based Green Cards Work?
Employment-based green cards are issued to immigrants who have been sponsored by their employers and have met certain eligibility criteria. The employer must file an immigration petition (Form I-140) on behalf of the applicant, either with U.S. Citizen and Immigration Services (USCIS) or through consular processing. Depending on the applicant's circumstances and the country of origin, additional documentation may be required for approval.
Once approved, applicants can apply for permanent residency in the U.S. with their green card which provides legal authorization to live and work in the country.
Who Is Eligible for an Employment-Based Green Card?
Eligibility is based on various criteria for different employment-based "preference immigrant" categories.
These categories include:
First Preference (EB-1): This includes "priority workers," such as those with extraordinary abilities in the arts, education, sciences, athletics, or business; as well as "outstanding" researchers and professors and certain executives/managers.
Second Preference (EB-2): This category includes foreign nationals who are classified as professionals and who hold advanced degrees or can demonstrate "exceptional ability" in certain areas.
Third Preference (EB-3): This category includes professionals, skilled workers, and unskilled (other) workers.
Additional employment-based visas are available under EB-4 and EB-5 categories. Like the EB-1, EB-2, and EB-3 categories, these categories include certain types of alien workers and have their own sets of eligibility requirements.
How Our Employment-Based Green Card Lawyers Can Help
If you wish to come to the United States permanently to work and live as a lawful permanent resident, or if you are seeking eventual citizenship, an employment-based green card is one route you can take. It is important that you work with a knowledgeable attorney, as U.S. immigration laws are complex and change often.
At Hart David Carson, our team is here to answer your questions and assist you during the application process. We help foreign nationals and employers in everything from understanding eligibility to selecting the right type of business immigration visa to gathering and submitting important documents, paperwork, and files. We can even help you prepare for your immigration interview (if applicable).
We encourage you to get in touch with our Chicago employment-based green card attorneys as soon as possible. Our firm offers free initial consultations where we can discuss your options at no cost and with no obligation to you. We offer Spanish-language services to better serve our clients.
Call (630) 931-0379 or contact us online to schedule a complimentary consultation.

Hart David Carson is Committed to Your Success Hear From Our clients
"They are professional and driven individuals that are passionate about what they do. They listened and worked with me from beginning to end. I strongly encourage using them! You will not be disappointed!"

Shannon D.

"The breadth of their practice areas allows them to service a broad range of clients and their attorneys vary in specialties, ensuring clients receive exceptional representation in any of the firm's practice areas."

Mark S.

"They care. We were taken with open hearts and open minds when we looked for our special needs trust."

Daniel B.
When you need a team commited to your rights
Work With Hart David Carson
Whether you have questions or you're ready to get started, our legal team is ready to help. Complete our form below or call us at (630) 931-0379.