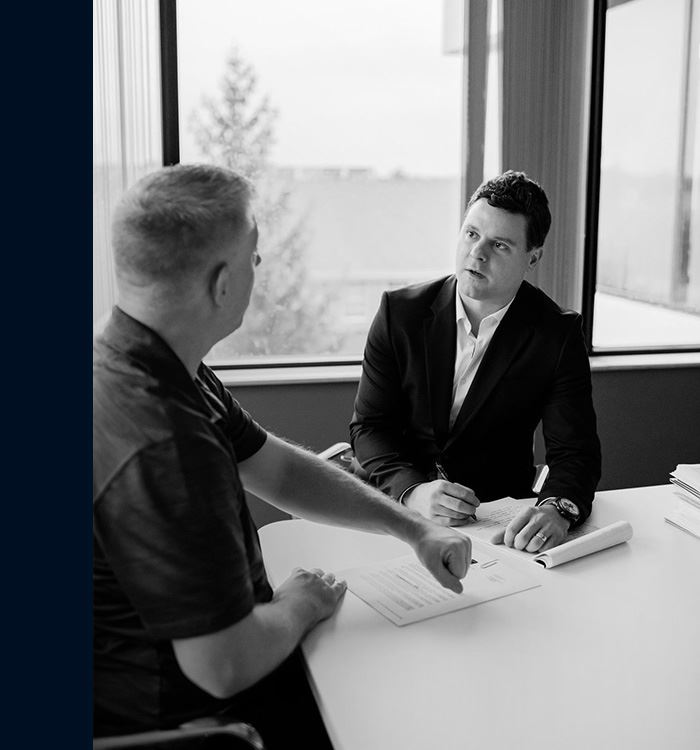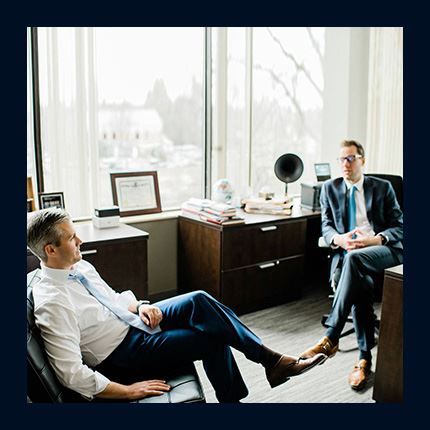 Your business operations will, sooner or later, result in some sort of dispute. These disputes can put a great deal of strain on a company as staff are pulled away from daily responsibilities, revenue is poured into various related expenses, and a long, drawn out legal battle takes place. This not only impacts your profits by interrupting normal operations, but it can also negatively impact your company's image, putting a blemish on your brand that will take years to remove, if you can ever manage it at all.
Resolving commercial disputes quickly is vital to your company's wellbeing. This requires a great deal of legal expertise in commercial litigation and dispute resolution. At Hart David Carson, our lawyers are highly skilled in the process of resolving commercial lawsuits and disputes favorably for our clients. Our methodologies are strategic, yet aggressive, and we can provide you the swift resolution your company needs to move forward from a dispute.
To learn more, or to speak with a member of our team, call us at (630) 931-0379 for a free and confidential consultation.
Federal and state laws govern a wide variety of business operations, and the regulations they put in place can often be highly complex. Disputes arising from alleged breaches of these laws can likewise be complicated, requiring a great deal of strategy and inside knowledge to be able to handle them effectively.
The following business operations are regulated by commercial law:
Banking
Transfers, trades, and securities
Contracts
Advertising and marketing
Collections
Having a commercial litigation attorney available is vital since disputes involving these issues can arise quickly and unexpectedly. Otherwise, a single lawsuit, no matter how small it may seem, can negatively impact revenue and potentially doom your business.
Complications and Ramifications
When facing a litigation dispute, there are a number of things that can easily go wrong. For instance, you may face issues with corporate insurance. The way a case is handled may determine whether you qualify for certain coverage, thus making a significant problem even worse if a dispute isn't managed properly.
Litigation can also negatively impact your company's image. There is a risk that your client base may come to associate your brand with fraud and other unfortunate terms, so it is vital that disputes are resolved quickly and thoroughly.
The dispute itself can be highly complex, with each side presenting a different story of what occurred. This means you need an attorney with a thorough understanding of both the law and the issue at hand, which is where Hart David Carson's litigation lawyers come in.
Litigation Assistance
Our attorneys are highly experienced in resolving a wide variety of commercial litigation cases in the Chicago-Metro area. We can help you with:
Regulation issues and disputes
Real estate property disputes
Creditor issues
Contract disputes
Financial disputes, including banking issues
Supplier disputes
Intellectual property disputes and infringement
Franchise disputes
Business torts
We provide creative, strategic solutions to our clients facing commercial litigation issues. We also provide alternative dispute resolution services, such as commercial arbitration and mediation. In each case, we work swiftly to ensure that any dispute your are involved with is resolved with as little drain as possible on your company's resources.
For assistance with commercial litigation and dispute resolution issues, contact Hart David Carson today.

Hart David Carson is Committed to Your Success Hear From Our clients
"They are professional and driven individuals that are passionate about what they do. They listened and worked with me from beginning to end. I strongly encourage using them! You will not be disappointed!"

Shannon D.

"The breadth of their practice areas allows them to service a broad range of clients and their attorneys vary in specialties, ensuring clients receive exceptional representation in any of the firm's practice areas."

Mark S.

"They care. We were taken with open hearts and open minds when we looked for our special needs trust."

Daniel B.
When you need a team commited to your rights
Work With Hart David Carson
Whether you have questions or you're ready to get started, our legal team is ready to help. Complete our form below or call us at (630) 931-0379.