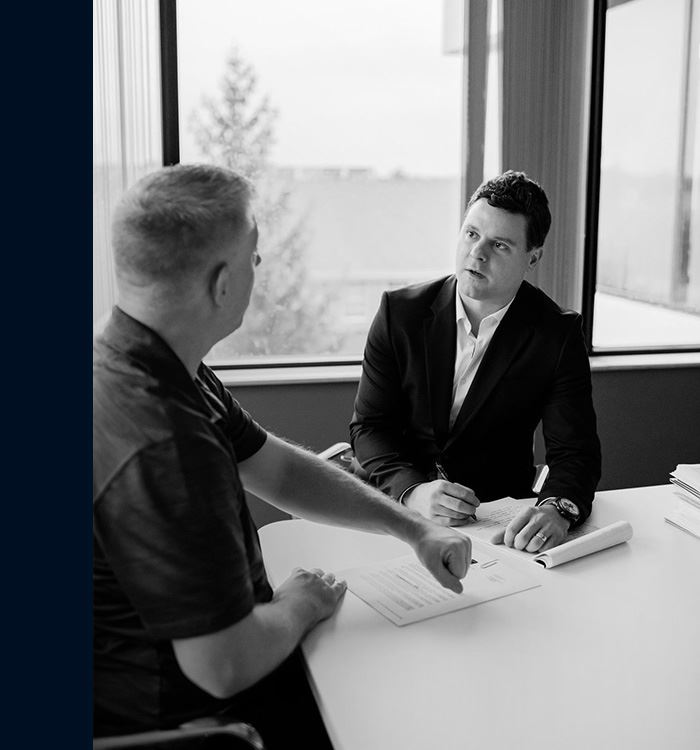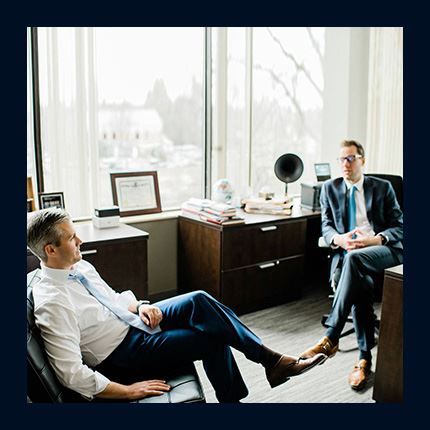 Workers' compensation covers virtually any injury—assuming that it's caused directly by your work. These injuries include the obvious ones, such as broken bones, lost limbs, or head trauma, but they can also involve more subtle hurts such as repetitive stress trauma.
Hart David Carson LLP assists those who have suffered injuries due to prolonged strain and stress in the workplace. Our attorneys have the skill and experience needed to help you avoid the pitfalls in the process of securing the compensation you deserve for your repetitive trauma injury.
You need Hart David Carson LLP's attorneys on your side. Our skill and experience in workers' compensation law will allow you to get the maximum amount you're owed.
Contact our team today by calling (630) 931-0379 for a free and confidential consultation.
Also known as repetitive strain, repetitive motion, repetitive stress, and cumulative trauma injuries, repetitive trauma injuries occur over time due to repetition of a single task. This may be as wearying as constant lifting or as simple as typing on a keyboard day after day. These tasks lead to a wide array of physical afflictions, including the following repetitive trauma injuries:
Carpal tunnel and other wrist problems
Spinal injuries and back strain
Elbow and knee joint injuries
Nerve compression
Chronic joint pain
Tendonitis
Vision loss
Hearing loss
These injuries can result from a variety of workplace tasks, including heavy lifting, computer work, driving, assembly line work, construction, railroad work, and mechanical work. Even something as simple as sitting at a desk all day and talking on the phone or keying in data can strain the back, neck, and wrists.
Compensation Benefits
These types of injuries limit your ability to perform job-related tasks since they can lead to restricted movement and constant pain. If your doctor has deemed you unable to work due to a repeated stress injury, or if they have placed work restrictions on you, you qualify for workers' compensation benefits. These benefits include:
Permanent total disability
Permanent partial disability
Temporary disability
Medical expenses, including doctor visits and medication expenses
Rehabilitation and retraining to help you cope with your injury
Workers' comp covers doctor visits with a medical professional of your choice. If your employer has a PPP, this is either one of their preferred healthcare providers or one of your choice. If they do not have one, then it's any two physicians of your choice. When you seek compensation, be sure you are aware of your company's policy on preferred healthcare providers.
Challenges and Seeking Help
Repetitive trauma injuries present certain problems when it comes to recovering workers' compensation. Since they occur over time, there may not be an immediately recognizable cause for your injuries, and it will thus be harder to link them to your employment. With skilled legal guidance, however, you can do it. As your workers' compensation attorney, Hart David Carson LLP can utilize reliable experts and resources to pin down the cause of your injury.
When it becomes apparent that an injury resulted from a work-related task, we provide the legal guidance and representation you need to face your employer and their insurance company. They may try to downplay the seriousness of your injury or argue the necessity of medical treatments to reduce the amount they give you (and possibly to avoid making any payments whatsoever).
For a free consultation, contact our attorneys today.

Hart David Carson is Committed to Your Success Hear From Our clients
"They are professional and driven individuals that are passionate about what they do. They listened and worked with me from beginning to end. I strongly encourage using them! You will not be disappointed!"

Shannon D.

"The breadth of their practice areas allows them to service a broad range of clients and their attorneys vary in specialties, ensuring clients receive exceptional representation in any of the firm's practice areas."

Mark S.

"They care. We were taken with open hearts and open minds when we looked for our special needs trust."

Daniel B.
When you need a team commited to your rights
Work With Hart David Carson
Whether you have questions or you're ready to get started, our legal team is ready to help. Complete our form below or call us at (630) 931-0379.