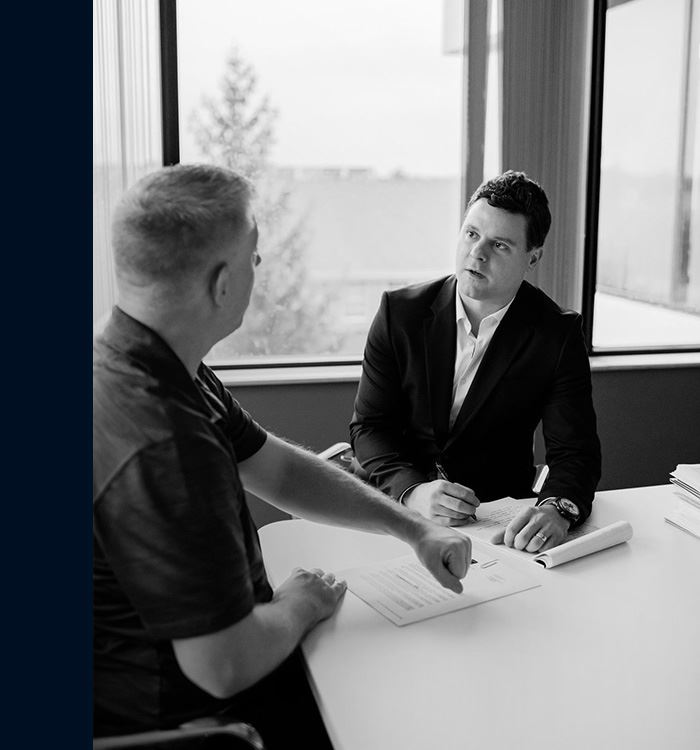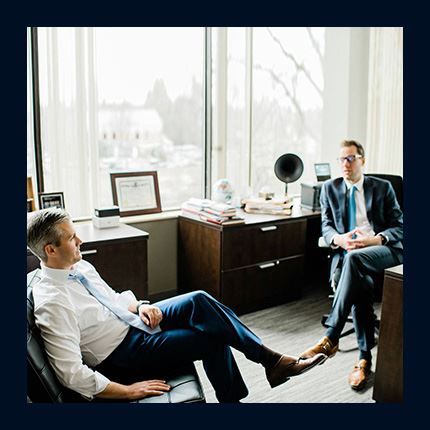 Greenville, SC Car Accident Attorneys
Filing a Car Accident Claim in South Carolina
If you were recently involved in a car accident, and you believe someone else was to blame, reach out to the team at Hart David Carson. You could be entitled to compensation for your accident-related injuries and damages—and our Greenville, SC car accident lawyers can help.
From our office in Greenville, South Carolina, we represent accident victims who have suffered serious injuries as a result of the negligence of others. Our attorneys have successfully handled all types of motor vehicle accident claims, including those involving catastrophic injury and wrongful death, recovering millions of dollars in compensation for their clients.
Request a free initial consultation with us today; call (630) 931-0379 or contact us online to get started. Hablamos español.
Is South Carolina an At-Fault State for Car Accidents?
While some states follow a no-fault car insurance system that allows accident victims to seek compensation after an accident, regardless of who was to blame, South Carolina is not one of those states. Instead, South Carolina follows a traditional fault-based car insurance system. Under this system, you must prove that another person or party was at least partly responsible for the accident in order to file a claim for compensation.
Proving fault often involves identifying the cause of the crash. If it is discovered that one or more parties acted negligently or wrongfully, leading to the accident, you have grounds for a claim.
Some of the most common causes of car accidents that can be attributed to negligence or wrongful conduct include:
Speeding
Distracted driving
Drunk/impaired driving
Unsafe or illegal driving maneuvers
Running red lights or stop signs
Failing to yield the right of way
Dangerous turns
Fatigued driving
Reckless or aggressive driving
Road rage
Third-party negligence can also contribute to an accident. For example, a poorly maintained roadway may contain potholes or debris, leading to a collision. In such instances, the city (or another party responsible for roadway maintenance) could be partially or entirely liable for the victim's damages. Another common source of third-party liability is auto manufacturers who produce or allow defective vehicles and auto parts onto the market, thereby putting motorists and others at risk.
At Hart David Carson, we conduct independent investigations to determine exactly what happened and, most importantly, who is responsible. We work with accident reconstructionists and expert witnesses who provide powerful testimony on behalf of our clients, and we prepare every case as though it will go to trial.
How Long Does It Take to Settle a Car Accident Claim?
Every case is different, and the exact amount of time it will take to settle your claim depends on the various factors involved. On average, car accident claims can take several months up to a year or more to resolve.
Some of the factors that influence how long it will take to resolve your case include:
The severity of your injuries
The cost of your medical care
The amount you are seeking in damages
The number of liable parties
Your degree of fault (if any) in causing the accident
The amount of insurance coverage available
The insurance company's willingness to settle
Whether or not your case goes to trial
The overall complexity of your case is a huge factor. For example, cases involving auto defects, multiple liable parties, and catastrophic injuries will generally take longer to resolve than more straightforward claims.
That being said, our team works diligently to resolve cases as quickly as possible. While we strive to obtain favorable settlements whenever possible, we also recognize that some cases must proceed to trial. We seek maximum compensation for our clients in every case, even when that means going to court.
Common Damages in Car Accident Claims
The term "damages" refers to the losses—both monetary and intangible—you have suffered as a result of the accident and your injury. The purpose of filing a car accident claim is to recover financial compensation for these damages.
Just as the unique factors involved in your case affect the amount of time it will take to settle your claim, so too do they influence how much your case might be worth. It is not possible to determine the value of your claim without first reviewing these specific factors; however, there are certain types of damages that are commonly recovered in South Carolina car accident claims.
Some examples of common damages in car accident claims include:
Medical expenses, including projected future costs
Lost income, wages, and/or employment benefits
Loss of earning ability due to permanent injury, impairment, or disability
Loss of future income, wages, and/or employment benefits
Physical and mental pain and suffering, including emotional distress
Permanent and significant disfigurement resulting from an injury
Miscellaneous out-of-pocket expenses associated with the accident/injury, such as in-home assistance/care, transportation costs, etc.
In certain rare cases, it may also be possible to recover non-compensatory damages, known as punitive damages. Rather than compensate you for specific losses, punitive damages are awarded to punish the defendant for acts of gross negligence or egregious misconduct.
What Is the Statute of Limitations for South Carolina Car Accident Claims?
The statute of limitations, or deadline for filing your personal injury lawsuit, after a car accident in South Carolina is three years. The clock begins ticking on the date of the accident in nearly every instance; however, there may be some, rare exceptions. Generally speaking, if you wait more than three years to file your lawsuit, the defendant's counsel will likely file a motion to dismiss based on the fact that the statute of limitations has expired. This could prevent you from recovering the damages to which you are otherwise entitled.
Note that the statute of limitations applies to lawsuits; it does not apply to insurance claims. In fact, you likely have a much shorter amount of time to file an insurance claim after an accident. We recommend that you reach out to our team right away to learn how our Greenville car accident lawyers can help you avoid missing your chance to seek fair compensation for your losses.
Why Hire a Car Accident Lawyer?
After an accident, you have a lot to deal with: getting medical attention and having your vehicle repaired, keeping up with everyday expenses and taking time off work to heal, among other challenges. Right now, you should be focused on healing—not on fighting with the insurance company for a fair settlement.
Unfortunately, many insurance companies try to take advantage of accident victims. They know that you may simply wish to resolve the claim so that you can move on. They also know that you likely do not understand all of the complex car accident laws that apply to your situation. The insurance adjuster may offer a lowball settlement that you might be tempted to take—but you should never accept a settlement or sign anything provided to you by the insurance company without talking to a lawyer first.
At Hart David Carson, our lawyers can help you stand up to the insurance company and fight for the full amount you are owed. We don't just consider your current needs; we also take into account your future challenges and seek compensation meant to compensate you for your current and future damages. What's more, we are prepared to handle all communication with the insurance company so that you can focus on what matters most: getting back on your feet.
Injured in a crash? Contact us online or call (630) 931-0379 to schedule a free consultation with our car accident attorneys today.

Hart David Carson is Committed to Your Success Hear From Our clients
"They are professional and driven individuals that are passionate about what they do. They listened and worked with me from beginning to end. I strongly encourage using them! You will not be disappointed!"

Shannon D.

"The breadth of their practice areas allows them to service a broad range of clients and their attorneys vary in specialties, ensuring clients receive exceptional representation in any of the firm's practice areas."

Mark S.

"They care. We were taken with open hearts and open minds when we looked for our special needs trust."

Daniel B.
When you need a team commited to your rights
Work With Hart David Carson
Whether you have questions or you're ready to get started, our legal team is ready to help. Complete our form below or call us at (630) 931-0379.