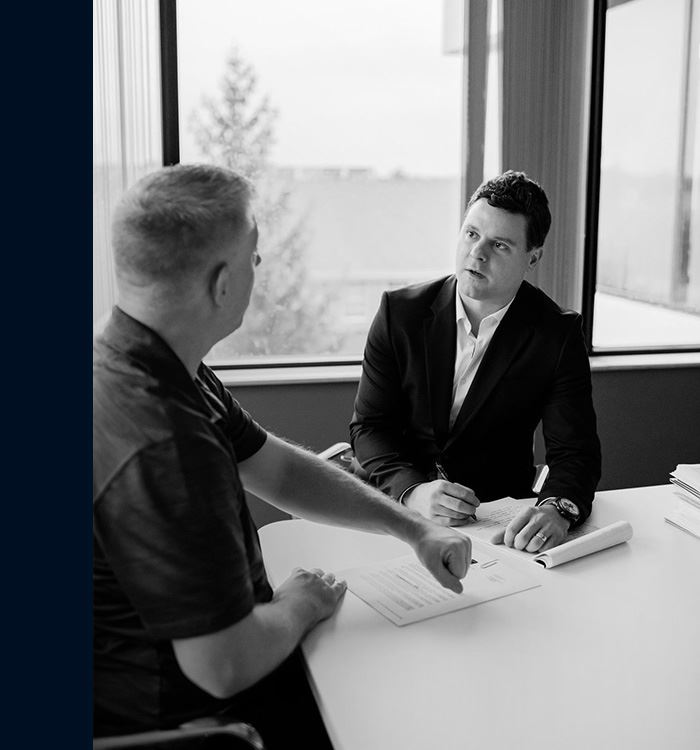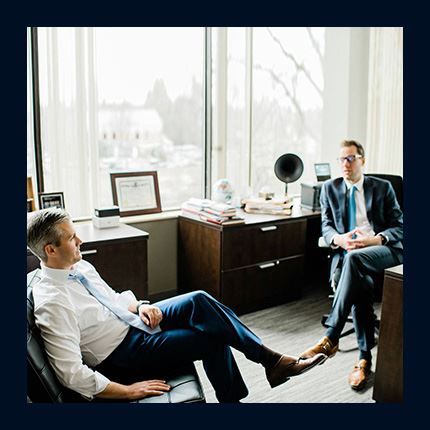 Greenville, SC Truck Accident Attorneys
Helping Victims of Commercial Vehicle Accidents
Although any type of motor vehicle accident can have devastating consequences, those involving large trucks and tractor-trailers tend to be the most severe. Due to their immense size and weight, semi-trucks and other commercial vehicles often cause extensive damage when they collide with smaller vehicles. Sadly, it is the occupants of those smaller vehicles who tend to suffer the most.
If you or someone you love was involved in an accident with a semi-truck, 18-wheeler, big rig, tractor-trailer, or any other large commercial vehicle, we can help. At Hart David Carson, we represent injured victims and the families of those wrongfully killed. Our Greenville, SC truck accident attorneys understand the many challenges these types of cases present—and they have the resources, experience, and skill to help you overcome them.
After a truck accident, contact Hart David Carson at (630) 931-0379 for a free and confidential consultation. Hablamos español.
What Are the Most Common Causes of Large Truck Accidents?
Like most standard car accidents, the majority of truck accidents are the result of negligence. Although truck drivers are highly trained, they are not immune from making mistakes. Often, those mistakes have deadly consequences.
Truck driver error is not the only cause of truck accidents. In fact, the negligence of other various parties—including the trucking company—can indirectly contribute to a serious accident.
Some of the most common causes of large truck accidents include:
Truck Driver Error and Negligence: Many truck accidents result from a truck driver's poor judgment, failure to obey traffic laws, and other forms of negligence. This includes speeding, driving while distracted, driving under the influence of alcohol or drugs, failing to yield the right of way, and making unsafe or illegal driving maneuvers. Sometimes, the truck driver is the sole at-fault party; in other instances, multiple parties could be partly liable.
Hours-of-Service Violations: Truck drivers are subject to "hours-of-service" regulations, which limit the number of hours they can drive consecutively, along with mandating rest periods. When truck drivers fail to follow these regulations—whether due to pressure from the trucking company to meet certain quotas or other reasons—they run the risk of driving fatigued. Studies have shown fatigued driving to be nearly as dangerous as driving drunk.
Trucking Company Negligence: Trucking company negligence is a common third-party factor in truck accidents. Examples include trucking companies engaging in negligent hiring practices (failing to run background checks, failing to properly vet new drivers, etc.), failing to properly discipline truck drivers who violate the law and/or company policies, and failing to properly maintain or repair vehicles.
Overloaded or Improperly Loaded Trucks: Semi-trucks and other large commercial vehicles carry multiple tons of cargo across vast distances. This cargo must be properly loaded, with weight evenly distributed, and cannot exceed certain federal and state weight limits. Trucks that are overloaded or loaded improperly can become difficult to maneuver, may spill cargo onto the roadway, and cause other problems that could lead to an accident.
Improper Truck Maintenance: The truck driver and/or the company that owns or leases the truck must conduct adequate maintenance. This is essential for ensuring that the truck and trailer are operating correctly and safely. When truck drivers, trucking companies, and other parties fail to carry out proper truck maintenance, accidents can result.
Defects: Like other vehicles, large trucks may contain certain design, manufacturing, or labeling defects that could lead to a crash. Tire blowouts, missing reflective strips, broken taillights, and mechanical issues are some of the most common examples of truck defects. Roadway defects—such as blind curves, poor roadway maintenance, and missing or broken traffic signs—could also lead to an accident.
At Hart David Carson, we work with accident reconstructionists and other experts to determine exactly what happened. This allows us to not only identify the liable party but also outline the full extent of our clients' damages. From there, we are able to aggressively pursue maximum compensation, whether through settlement negotiations or trial.
Who Is Liable for a Truck Accident in South Carolina?
Truck accident cases are more complex than most standard car accident claims, largely due to the issue of liability. In a standard car accident case, the motorist who caused the crash is nearly always liable for the other party's damages. However, because of the many underlying factors that can lead to a large truck accident, the truck driver may not be entirely—or even partly—liable.
In fact, depending on the specific details of the case, any of the following parties could be liable for a truck accident:
The truck driver
The trucking company
The truck driver's employer (if different from the trucking company)
The company that owns or leases the truck
The truck manufacturer
The manufacturer of a defective truck part
The person or party responsible for loading the truck's cargo
Another motorist on the road
In many cases, multiple parties are partly liable for a truck accident. For example, if a truck contained a defective part that should have been caught during a routine maintenance inspection by the driver, but the driver failed to perform this inspection, and the defect caused the crash, both the manufacturer of the defective part and the truck driver could share liability. The trucking company that employs the truck driver could also be partly at fault, as employers are often considered liable for their employees' conduct while those employees are carrying out work-related duties or activities.
South Carolina's Statute of Limitations on Truck Accident Lawsuits
Just as there is a three-year statute of limitations on most car accident lawsuits, South Carolina also has a three-year filing deadline for nearly all truck accident cases. This means that you only have three years from the date of the accident (in most cases) to sue for damages. However, you likely have less time to file a claim with the insurance company.
The sooner you reach out to our Greenville truck accident attorneys, the sooner we can begin gathering evidence and building your case. If you wait too long, you could lose your opportunity to file a lawsuit. If this happens, you will not be able to recover compensation for your accident-related damages, such as medical expenses, lost wage, lost earning ability, and pain and suffering.
How a Truck Accident Attorney from Hart David Carson Can Help
Working with an experienced attorney is one of the best things you can do after a large truck accident. These are extremely complex cases, and the trucking company and its insurance provider are likely to dispute liability and could even deny your claim. You may be offered a low initial settlement that doesn't even come close to covering the full extent of your damages.
At Hart David Carson, we urge you to avoid speaking to any representatives from the trucking company, its insurance provider, or any other party before first talking to a member of our team. Do not sign anything, and do not agree to a settlement until you've spoken with our lawyers.
Our goal is to help you recover the full amount you are owed so that you can manage the unexpected physical, financial, and emotional hardships you are now facing. Our attorneys are aggressive negotiators and skilled litigators with a long, proven track record of success. We have recovered millions of dollars in compensation for our clients—learn how we can help you get back on your feet and fight for the justice you deserve.
Call us at (630) 931-0379 or contact us online using our free and secure submission form. Your initial consultation is free, and you do not pay unless we win.

Hart David Carson is Committed to Your Success Hear From Our clients
"They are professional and driven individuals that are passionate about what they do. They listened and worked with me from beginning to end. I strongly encourage using them! You will not be disappointed!"

Shannon D.

"The breadth of their practice areas allows them to service a broad range of clients and their attorneys vary in specialties, ensuring clients receive exceptional representation in any of the firm's practice areas."

Mark S.

"They care. We were taken with open hearts and open minds when we looked for our special needs trust."

Daniel B.
When you need a team commited to your rights
Work With Hart David Carson
Whether you have questions or you're ready to get started, our legal team is ready to help. Complete our form below or call us at (630) 931-0379.