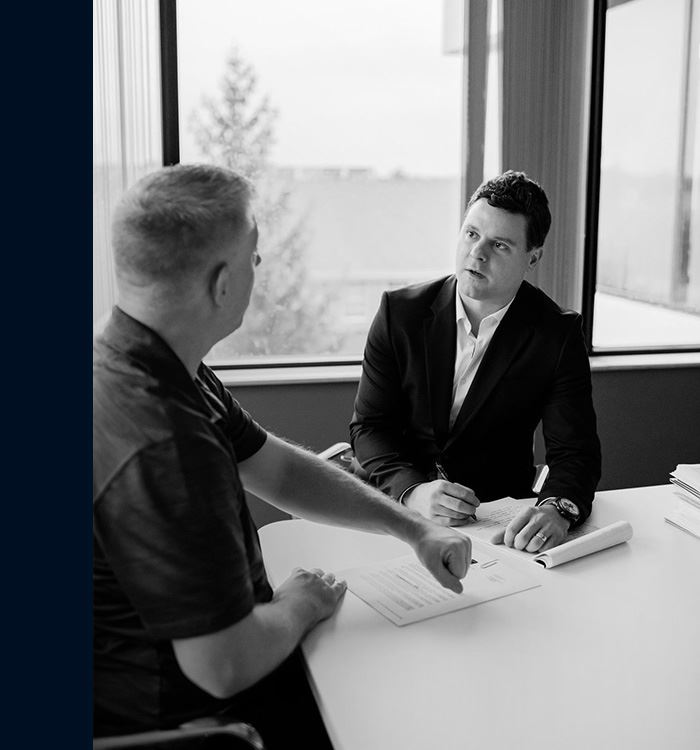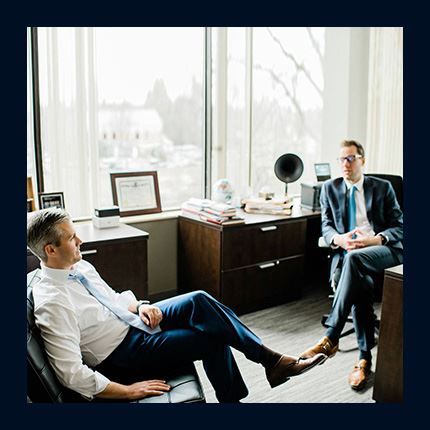 Greenville, SC Wrongful Death Attorneys
Seeking Justice for You & Your Family
In life, there is no worse tragedy than the sudden and unexpected death of a loved one. If you have recently lost someone you love due to the negligence of another, we at Hart David Carson extend our deepest and most sincere condolences. We firmly believe that you and your family deserve justice—and we want to help you hold the at-fault party accountable.
Though nothing could ever undo the tragedy you have experienced, a wrongful death claim can allow you to recover financial compensation for certain "damages," or losses associated with the death of your loved one. Examples include medical bills and funeral costs, as well as lost income your loved one would have earned had they lived. You may also be entitled to compensation for intangible difficulties associated with this loss, such as lost love and support, emotional guidance, consortium, and more.
Read on to learn more about filing a wrongful death claim in South Carolina and how our firm can help, or contact us today at (630) 931-0379 for a complimentary consultation.
What Is "Wrongful Death?"
When someone dies because of the negligent, wrongful, or intentional conduct of another person or party, the death is considered "wrongful" under South Carolina law. If the person would have been able to file a personal injury lawsuit had they lived, their death constitutes "wrongful death."
Wrongful death cases arise from all types of negligence-based incidents, as well as medical malpractice and intentional acts of violence.
Some of the most common causes of wrongful death include:
Pedestrian and bicycle accidents
Birth injuries
Construction accidents
Nursing home abuse and neglect
Recreational accidents
Assault
Property-related accidents, such as falls
If you believe that someone else—whether another person, a corporate entity, or some other party—was responsible for your loved one's passing, reach out to Hart David Carson to learn more about filing a wrongful death claim. We can discuss your legal options during a free, no-obligation consultation.
Who Can File a Wrongful Death Lawsuit in South Carolina?
In South Carolina, only the executor of the decedent's estate (also sometimes known as the administrator) can file the wrongful death action.
However, this is done on behalf of certain surviving family members, including the decedent's surviving:
Spouse
Children
Parents, if there is no spouse or child
Heirs, if there is no spouse, child, or parent
In many cases, the executor of the estate is also one of these parties. However, if the decedent passed away without a will, the court will appoint a person to serve as the administrator.
How Long Do You Have to File a Wrongful Death Lawsuit in South Carolina?
The deadline for filing a wrongful death lawsuit, known as the statute of limitations, in South Carolina is three years. This means that you have three years from the date of death—not necessarily the date on which the negligent or wrongful act occurred—to sue the liable party for damages.
Though you have several years to initiate legal action, we strongly recommend that you act quickly. The sooner you reach out to our Greenville, SC wrongful death lawyers, the sooner we can begin building your case. Over time, evidence can be lost and memories can fade; we urge you to get in touch with us right away to improve our ability to build the strongest possible case on your behalf.
Types of Damages Available in Wrongful Death Cases
Every case is unique; the exact type and amount of damages you can receive will depend on the specific details of your case. However, many plaintiffs in wrongful death litigation are entitled to certain types of damages.
These damages include:
Funeral and/or burial expenses
Medical costs associated with the decedent's final treatment/care
Loss of financial support and benefits
Pain and suffering experienced by surviving loved ones
Loss of care, companionship, love, protection, knowledge, experience, judgment, and companionship
In cases involving reckless or intentional conduct leading to the wrongful death of an individual, the court may also award punitive, or exemplary, damages. Rather than compensating you for specific losses you have endured, punitive damages are meant to punish the defendant and deter others from acting in a similar manner in the future.
How a Wrongful Death Attorney Can Help
Wrongful death cases can be very complex, and the laws surrounding these claims can change. It is important that you work with a knowledgeable wrongful death attorney who can protect your rights and uphold your best interests throughout the legal process.
At Hart David Carson, we understand that this is one of the most difficult times in your life. Our team is here to guide you and provide the compassionate, personalized attention you deserve. We can handle all the legal details while you focus on spending time with your family and healing.
Contact Us Today for a Complimentary Consultation
There is no risk in meeting with our team to discuss your potential case and learn more about how we can help you fight for the justice you are owed. We offer completely free and confidential consultations, along with contingency fees. This means that we only collect attorney fees and other litigation-related expenses if/when we win your case.
We want to help you and your family seek the justice you deserve. Call us at (630) 931-0379 or contact us online today to learn more.

Hart David Carson is Committed to Your Success Hear From Our clients
"They are professional and driven individuals that are passionate about what they do. They listened and worked with me from beginning to end. I strongly encourage using them! You will not be disappointed!"

Shannon D.

"The breadth of their practice areas allows them to service a broad range of clients and their attorneys vary in specialties, ensuring clients receive exceptional representation in any of the firm's practice areas."

Mark S.

"They care. We were taken with open hearts and open minds when we looked for our special needs trust."

Daniel B.
When you need a team commited to your rights
Work With Hart David Carson
Whether you have questions or you're ready to get started, our legal team is ready to help. Complete our form below or call us at (630) 931-0379.