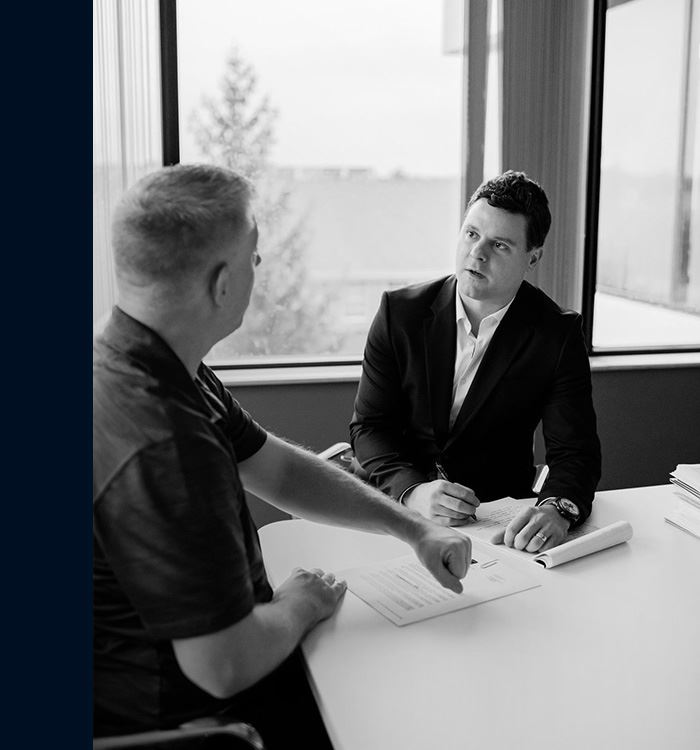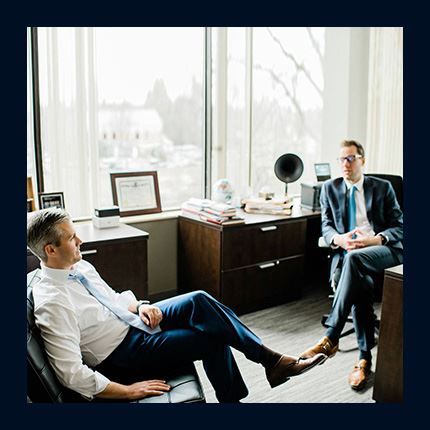 Chicago Burn Injury Lawyers
Representing People Who Have Been Seriously Injured
A burn is one of the most severe injuries that a person can suffer. In the most serious cases, burns can physically debilitate someone, in addition to related emotional trauma. Even less serious burns can require extensive medical care to resolve, saddling victims and their families with extensive costs.
If you are dealing with the aftermath of an accident that caused burns to you or a loved one, you deserve justice for the pain you have suffered. You have options, and our attorneys at Hart David Carson can help you look into the legal tools available to you. The people who have caused your injuries must be held accountable for their actions.
Call (630) 931-0379 for assistance with your burn injury case.
Burn injuries can result from many different types of accidents. It is unfortunately not uncommon for careless actions to lead to fires or cause other types of burn injuries.
Vehicle accidents are often the subject of burn injury cases. A person who has been injured in a motor vehicle collision or motorcycle accident may have been harmed by a fire, explosion, overheated car parts, or contact with the road. Because car accidents often result in multiple injuries, burn injury victims in these cases are often dealing with other medical issues as well.
Defective products can cause burn injuries if they have been designed or manufactured in a way that does not adhere to safety regulations. Products must be manufactured in a way that is safe for consumer use, and items that involve electricity or a heating element are subject to extensive regulations that are meant to prevent burn injuries. Corporations that ignore these regulations must be held accountable for the injuries they have caused. A company may also be liable for your injuries if there were not sufficient warnings or instructions on how to use an item, leading to your injuries.
Work accidents are another common cause of burn injuries. People who work with heavy machinery, toxic chemicals, electricity, and radiation are especially at risk. If you have been injured on the job due to the fault of your employer or another party, you may have grounds to recover payment for your medical bills and other damages through a workers' compensation claim.
Types of Burn Injuries
Thermal Burns
When people think of serious burns, the type that most often comes to mind is as a thermal burn. Thermal burns result from excessive heat, such as contact with a hot surface or open flame. Injuries resulting from scalding hot liquids and steam also apply.
Vehicle accidents, arson, product failures, and even being served overheated coffee can all lead to thermal burns, warranting personal injury damages.
Friction Burns
Friction burns are a little different from thermal burns in that the source of heat comes from friction between your skin and another surface. These may be mild rug burns, or serious road burns from motorcycle or bicycle accidents. Along with the heat, the opposing surface also tears at the skin, leaving an abrasion.
Electrical Burns
When someone comes into contact with electricity, it can result in extensive damage, particularly to the lower layers of the skin (as opposed to thermal burns, which usually affect the top layers). As such, they may not be immediately visible. In some cases, an electrical current may even cause severe organ damage. Electrical burns may result from contact with a live wire, appliance, or piece of machinery.
Chemical Burns
Chemical burns involve strong acids, detergents, or solvents that come into contact with the skin. Certain cleaning products may cause chemical burns, as well as some beauty products. Industrial chemicals are another common source of these types of injuries.
A product liability claim may be in order if there is insufficient warning on the label of a potentially dangerous product. Workers injured from the use of hazardous chemicals on the job may be able to file a workers' compensation claim with their employer.
Radiation Burns
Radiation burns are the result of high levels of radiation exposure. The most common example is a sunburn, but radiation burns may result from X-rays, CT scans, PET scans, and radiation therapy.
While they're not particularly likely, radiation burns can become severe — even life-threatening — if the levels of radiation become excessive for any reason. It takes days or even weeks for a radiation burn to show up, but if it does, it may be a sign of medical malpractice.
Recovering Damages for Burn Injuries
Burn injuries are painful and costly to treat, with more severe injuries requiring extensive medical treatment and care. If the injury results from another party's negligent or careless actions, it may be grounds for a personal injury lawsuit. Damages may include pain and suffering, medical expenses, and lost income. Rare cases may warrant punitive damages as well, which serve strictly as a way to punish a negligent party and, hopefully, prevent them from acting carelessly in the future.
Recovering personal injury damages requires the representation of a competent attorney. If you have been severely burned in an accident, contact our burn injury attorneys in Chicago to evaluate your case.

Hart David Carson is Committed to Your Success Hear From Our clients
"They are professional and driven individuals that are passionate about what they do. They listened and worked with me from beginning to end. I strongly encourage using them! You will not be disappointed!"

Shannon D.

"The breadth of their practice areas allows them to service a broad range of clients and their attorneys vary in specialties, ensuring clients receive exceptional representation in any of the firm's practice areas."

Mark S.

"They care. We were taken with open hearts and open minds when we looked for our special needs trust."

Daniel B.
When you need a team commited to your rights
Work With Hart David Carson
Whether you have questions or you're ready to get started, our legal team is ready to help. Complete our form below or call us at (630) 931-0379.