Corporate Vehicle Accidents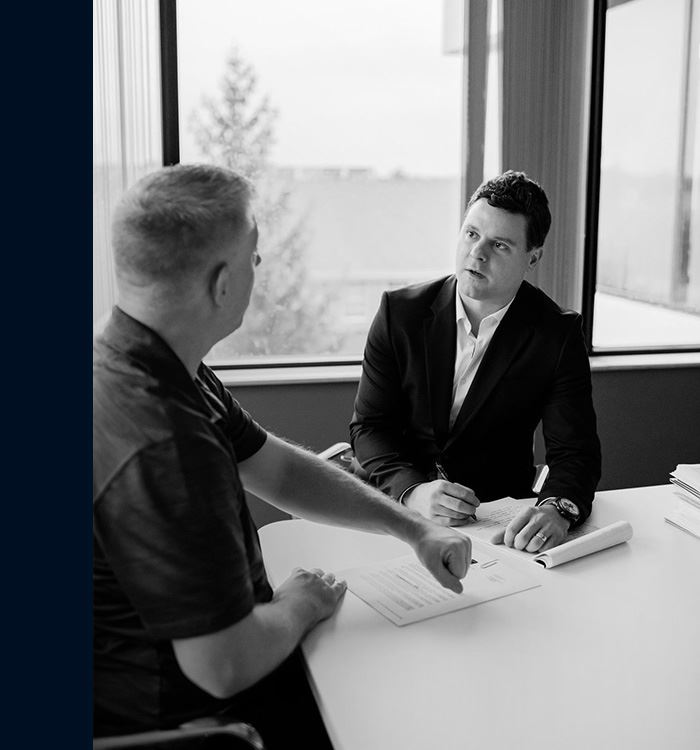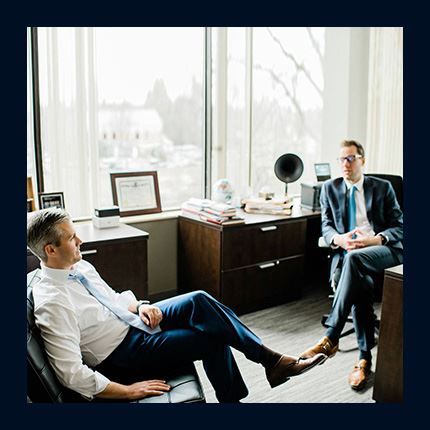 Chicago Corporate Vehicle Accident Lawyers
Handling Complex Commercial Vehicle Accident Claims
Driving a corporate vehicle carries certain risks, both for the employee and their employer. Being involved in a wreck with a company car, whether you are the employee or the other party, can make it somewhat more challenging to determine who is at fault and, ultimately, who is responsible for paying your damages.
At Hart David Carson, we have the legal experience and knowledge necessary to represent those who have been injured in a car accident involving a corporate vehicle. We know the laws surrounding liability, and we can assist you in fighting for the compensation you deserve. Our Chicago corporate vehicle accident attorneys offer a personal, client-focused approach, as well as aggressive advocacy in and out of the courtroom.
Learn more during a free initial consultation; call (630) 931-0379 or contact us online today. Hablamos español.
Who Is Responsible for a Corporate Vehicle Accident?
If you have been involved in an accident while driving a corporate vehicle and the other driver was at fault, your case will likely be fairly straightforward. In Illinois, the at-fault driver—or rather, their insurance company—is responsible for paying damages after an accident. Securing this compensation naturally requires that you take down important information, including the other driver's license number, contact information, and insurance information. It is also important that you file a police report.
If the driver of a corporate vehicle is at fault for an accident, determining where the liability falls becomes a little more difficult. Generally, the employer is responsible, but there are some situations in which this may not be the case.
Examples may include (but are not limited to) instances in which the driver of the corporate vehicle:
Is classified as an independent contractor, not an employee
Was driving under the influence of alcohol or drugs
Engaged in behavior that went against company policy
Was not engaged in activities that benefitted the employer
Was not "on the clock," or otherwise working when the accident occurred
Determining whether the employer or the employee is responsible is a matter decided through analysis of evidence and the circumstances of the accident. Our attorneys provide the knowledge needed to determine the responsible party in a corporate vehicle accident.
Employer & Employee Liability
Under respondeat superior laws, the employer is responsible for paying damages due to injury and loss of property if the employee is acting within the scope of their employment. In other words, if the employee is driving as part of performing their job, the employer—not the employee—is typically liable. This is also referred to as vicarious liability, and it applies even if the employer has not been negligent in any way.
This legal doctrine applies if the following conditions are met:
The employee was engaged in conduct that they were employed to perform
The incident occurred while they were on the job
Their conduct in some way served their employer
For example, if the employee was running an errand for their employer and got in a wreck through their own negligence, their employer could be held responsible for the resulting damages.
In instances in which the employer has been negligent, the employer can face personal injury charges from an accident. Negligence occurs when the employer either fails to properly supervise drivers or when they do not perform due diligence when hiring. For example, if an employer is careless about hiring a truck driver by failing to perform background checks or verifying that the driver has a commercial license, they are guilty of negligence.
If the employee is operating a company vehicle but is not performing duties pertinent to their job, the employee is then liable. Lawsuits will thusly be made against the driver and compensation will be paid by their insurance company.
Seeking Compensation After a Corporate Vehicle Accident
Just like any other motor vehicle accident, collisions involving commercial vehicles can lead to catastrophic injuries, significant emotional distress, and serious financial difficulties. If someone else was at fault for the accident—whether it was the driver of the corporate vehicle, their employer, or some other third party—you should not have to simply suffer these challenges on your own. By filing a claim, you can seek fair compensation for your losses, or damages, resulting from the accident.
Our Chicago corporate vehicle accident attorneys can help you claim and seek compensation for the following:
Emergency care
Medical treatments
Hospital fees
Ambulance costs
Doctor visits
Physical and psychological therapy
Rehabilitation
Damage or loss of property
Pain and suffering
Emotional distress
Lost wages
Loss of earning ability
Loss of future income
Miscellaneous out-of-pocket costs
Ongoing and future medical expenses
At Hart David Carson, we fight for maximum compensation for our clients. Often, insurance companies will dispute valid claims or offer lowball settlements. Accident victims may be tempted to accept these offers, if for no other reason than to quickly resolve their claims. However, you should not settle for anything less than you are owed. Our team can help you seek full compensation for your past, current, and future damages.
Let Our Commercial Vehicle Lawyers Fight for You
If you have been involved in an accident involving a corporate vehicle and you have suffered a severe injury, you should seek prompt legal assistance. Hart David Carson is here to help you work to obtain the compensation you deserve. We represent our clients with aggressive negotiation, skilled courtroom prosecution, and deft analysis of each case.
We are ready to fight for you. Our attorneys will handle every detail of your case, from gathering crucial evidence and obtaining expert testimony to communicating with the insurance company on your behalf. Let us focus on your case so you can focus on healing.
Schedule a complimentary case evaluation with our team today; call (630) 931-0379or contact us onlineto get started.

Hart David Carson is Committed to Your Success Hear From Our clients
"They are professional and driven individuals that are passionate about what they do. They listened and worked with me from beginning to end. I strongly encourage using them! You will not be disappointed!"

Shannon D.

"The breadth of their practice areas allows them to service a broad range of clients and their attorneys vary in specialties, ensuring clients receive exceptional representation in any of the firm's practice areas."

Mark S.

"They care. We were taken with open hearts and open minds when we looked for our special needs trust."

Daniel B.
When you need a team commited to your rights
Work With Hart David Carson
Whether you have questions or you're ready to get started, our legal team is ready to help. Complete our form below or call us at (630) 931-0379.