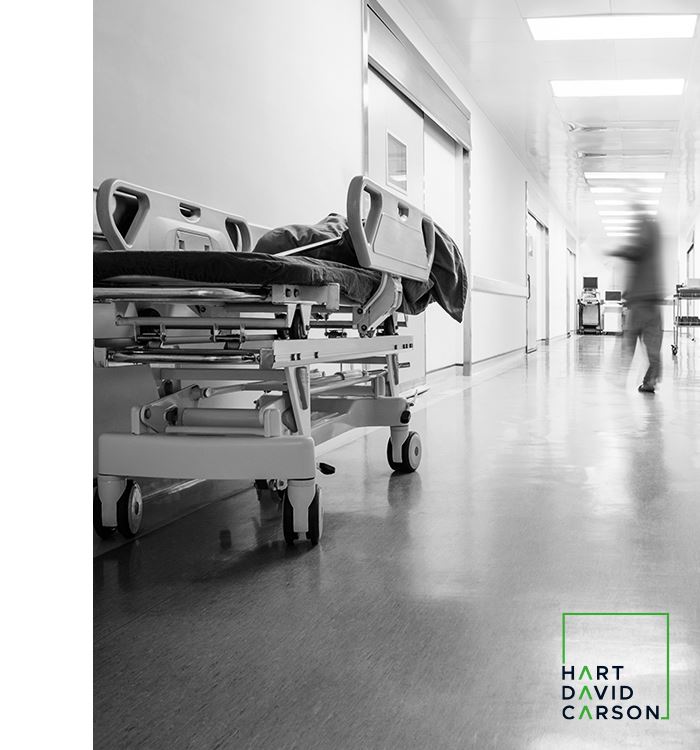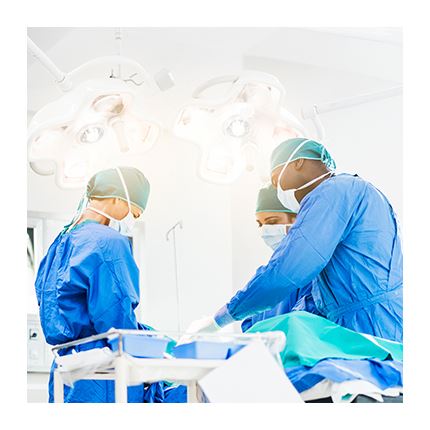 Chicago Hit & Run Accident Attorneys
Seeking Justice for Victims of Hit & Runs
Being involved in any car accident is a frightening and overwhelming experience; when the other driver flees the scene, victims may face additional challenges when it comes to seeking compensation.
At Hart David Carson, we represent clients who have been injured in hit-and-run accidents, as well as surviving families who have lost loved ones due to fatal collisions.
Our attorneys understand the complications that often arise in these types of cases, as well as how to navigate complex legal issues that affect victims' ability to obtain fair compensation.
If you have been injured in a hit-and-run accident in Chicago or the surrounding areas, reach out to Hart David Carson today to learn how we can help.
Why Hire a Hit & Run Attorney?
When you work with the Chicago hit-and-run accident lawyers at Hart David Carson, you can rest assured that they will do everything possible to maximize your recovery.
We know how to aggressively pursue all possible avenues of compensation, and we are prepared to utilize our extensive resources to exhaust every available option on your behalf. From filing a UM/UIM claim to working with the police to identify the hit-and-run driver, our team is here to help you every step of the way.
Call (630) 931-0379 or contact us online for a free and confidential consultation.
What Is Considered a "Hit & Run?"
Known as a "hit-and-run," an auto accident where one or more involved parties leave the scene without stopping to provide reasonable aid and/or contact information is a crime in Illinois.
An accident is considered a hit-and-run when anyone involved in the crash—regardless of whether or not they were partly at fault—leaves the scene without taking certain actions and providing certain information.
After any accident in Illinois, all involved parties must:
Stop
Remain at the scene (unless in need of emergency medical attention)
Attempt to render reasonable aid (if necessary)
Exchange contact and insurance information with the other involved parties
Provide certain information to the police
Leaving the scene of an accident without taking these steps could result in criminal charges. If someone was injured or killed in the accident, leaving without taking the necessary actions could be considered a felony.
What to Do After a Hit & Run Accident
If you are involved in an accident where the other driver flees the scene without providing their information, there are certain things you can do to protect yourself and your ability to recover compensation for your accident-related losses.
After a hit-and-run, try to do the following:
Check yourself and others for injuries. If necessary, call 911.
Avoid moving anyone who appears severely injured unless absolutely necessary.
Leave your vehicle where it is (if possible) but get yourself to a place of safety.
Call the police and have them come out to the scene of the crash.
Try to remember any details about the hit-and-run driver, such as what they looked like and the make, model, and color of their vehicle. If possible, try to write down part or all of their license plate number.
Provide any information you have about the other driver to the police and file an official accident report.
Seek medical attention right away, even if your injuries do not seem serious. Many accident-related injuries do not appear for hours or days after the crash. Some injuries that seem minor could be much more serious than they appear.
Avoid posting about the accident on social media. Anything you say could be used against you in a future insurance claim.
Review your auto insurance policy to determine what coverage may be available to you.
Contact an attorney who has experience handling hit-and-run accident claims. An attorney can help you identify the next steps and determine what options you have for being compensated.
At Hart David Carson, our Chicago hit-and-run accident attorneys have extensive experience handling personal injury claims on behalf of victims of serious car accidents, including hit-and-runs. We can help you understand your options and provide honest, straightforward counsel tailored to your situation.
Can You Receive Compensation for Damages After a Hit & Run?
It is possible to receive compensation for damages after a hit-and-run accident, but you may face certain challenges that you would not otherwise face had the other driver remained at the scene of the crash.
Because Illinois follows a traditional fault-based system when it comes to car accident claims, you must typically prove that someone else (usually the other driver) was at fault for the crash. Then, you can file a claim against the at-fault party's insurance company. However, if the at-fault driver fled the scene without providing their contact or insurance information, there will obviously be challenges in bringing a claim.
That being said, you have several options for seeking compensation after a hit-and-run accident:
Identifying the Hit-and-Run Driver: In some cases, the police can identify the hit-and-run driver. The chances of this happening are higher when the victim is able to provide information about the hit-and-run driver and/or their vehicle. If the police do find the hit-and-run driver, you may be able to file a claim against their insurance company.
Filing an Uninsured/Underinsured Motorist (UM/UIM) Claim: In Illinois, all motorists are required to carry liability insurance and uninsured/underinsured motorist (UM/UIM) coverage. After a hit-and-run accident, you can file a UM claim with your insurance provider and receive compensation for certain covered losses.
Utilizing Your Additional Insurance Coverage: Some forms of coverage other than UM/UIM insurance may also provide compensation in the event you are injured in a hit-and-run. You should carefully review your auto insurance policy to determine what type of coverage you have and whether you are eligible for compensation.
In most cases, filing a UM/UIM insurance claim with your auto insurance provider is your best bet. If you have questions, we recommend that you contact Hart David Carson right away for a free consultation and case review.
Navigating the aftermath of a serious accident can be extremely difficult, even in the most normal of circumstances. When the other driver failed to stop, it can be extra challenging to seek fair compensation for your damages. This is where an attorney's help can be invaluable.
Reach out to Hart David Carson today for a no-cost, no-obligation consultation; call (630) 931-0379 or contact us online. Hablamos español.

Hart David Carson is Committed to Your Success Hear From Our clients
"They are professional and driven individuals that are passionate about what they do. They listened and worked with me from beginning to end. I strongly encourage using them! You will not be disappointed!"

Shannon D.

"The breadth of their practice areas allows them to service a broad range of clients and their attorneys vary in specialties, ensuring clients receive exceptional representation in any of the firm's practice areas."

Mark S.

"They care. We were taken with open hearts and open minds when we looked for our special needs trust."

Daniel B.
When you need a team commited to your rights
Work With Hart David Carson
Whether you have questions or you're ready to get started, our legal team is ready to help. Complete our form below or call us at (630) 931-0379.