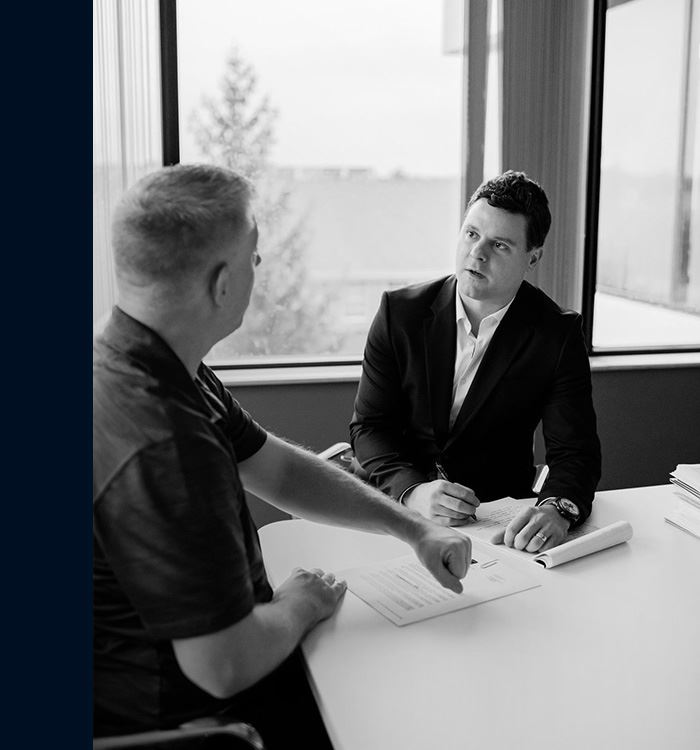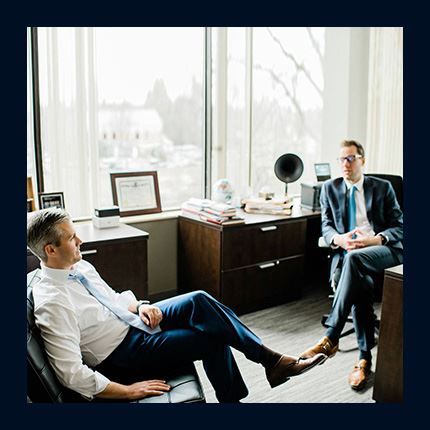 Chicago Product Liability Lawyers
Filing a Defective Product Claim
When a product causes an injury, the injured victim can take legal action against the manufacturer or another liable party. Often, the injury is due to some defect in the product. In others, it simply results from a failure to adequately warn the user of certain dangers associated with the product. Its design might not adhere to certain industrial standards, or the manufacturing process itself might have been faulty.
These cases full under an area of personal injury law known as product liability. They often arise with motor vehicles, children's toys, car seats, prescription drugs, medical devices, machinery, household cleaning items, and many other types of products. These cases are highly complex, and injured victims are strongly advised to seek sound legal assistance in order to navigate the process successfully. Hart David Carson is here to help you do just that.
Continue reading to learn more, or contact us today at (630) 931-0379 for a free and confidential consultation with one of our Chicago product liability lawyers.
What Are the Main Types of Product Liability?
In any product liability case, injuries may result from any of the three following defects and faults:
Design Defects: A design defect is a flaw in the product that results from a fundamental design flaw. In these cases, engineers or product designers would most likely be to blame for any injuries that result from an inherently flawed product.
Manufacturing Defects: In some cases, a product is well-designed but might still have issues that result from the manufacturing process. There may be an inherent flaw with the manufacturing line, or it may be a matter of a single bad batch of product. Often, poor quality control is to blame for products with manufacturing defects hitting the market.
Labeling Defects: A labeling defect may also be referred to as "failure to warn," meaning the labeling does not adequately warn of the hazards involved with using a particular product. Some products are perfectly well-designed and manufactured but may still pose a hazard due to their inherent function. For instance, cleaning products often use chemicals that are needed for cleaning but are harmful if ingested. Most might be aware of this, but even so, a lack of warning labels notifying consumers of that fact could still result in a product liability case.
The type of defect will ultimately help determine who is to be held liable for damages. At Hart David Carson, we conduct independent investigations and work with industry experts to identify the type of defect a product has and, most importantly, who is legally responsible.
Commonly Defective Products
While all types of products have been at the center of product liability claims, some are more prone to these claims than others.
Some of the most commonly defective products include:
Pharmaceutical drugs
Medical devices
Automobiles and auto parts
Cleaning products
Industrial equipment
Children's toys
Household appliances and electronics
Typically, the higher the physical risks associated with using a product, the more likely it is to be involved in a product liability case.
Often, a company that produces these types of products may recall them due to some design or manufacturing defect. Unfortunately, it's often their customers who discover the defect rather than the company itself. Additionally, recalling a product does not absolve a company from liability. You could still have a case if you were injured by a recalled defective product.
Injuries & Losses Resulting from Defective Products
Injuries from defective products could be directly caused by the defect, such as chemical burns from poorly packaged cleaning agents, or indirectly caused, such as if a component in a vehicle gives out and causes you to crash. In either case, you could be entitled to financial compensation for your damages, or the economic and noneconomic losses you have suffered as a result of your injuries.
When seeking to recover damages, there are several factors to consider in determining the amount you can get. These include the severity of your injuries, the cost of your medical care, whether you were partly at fault for the incident, and more. However, most plaintiffs in product liability lawsuits are entitled to compensation for certain types of damages.
These damages may include:
Medical expenses, including past and future expenses associated with treating your injury
Pain and suffering, including emotional trauma
Lost income from an inability to work caused by temporary or permanent injury, disfigurement, or impairment
Lost quality of life, such as when injuries prevent you from performing normal daily activities
Disability and disfigurement
Punitive damages, which are usually reserved for cases in which a product defect was the result of reckless or intentional actions
Without legal help, there is a strong chance that you won't get the full amount you deserve. An experienced product liability attorney can assess your case and determine what your claim is worth, then fight for that amount. The attorneys at Hart David Carson have the experience, knowledge, and skill to aggressively fight for you.
Determining Who Is at Fault
Since numerous parties are involved in the development, production, and sale of a product, product liability cases get complex, fast. You need to determine who is ultimately at fault for the defect that caused your injury. The design process might have failed to recognize certain safety standards, making it a design defect. Or, the defect might have occurred during manufacture, having been put together in a way that compromised its safe usability.
Liability could also occur when proper warning labels aren't used or when instructions aren't given. If these result in making usage of the product dangerous, they could mean the parties involved in packaging or marketing are at fault.
Your Rights as a Consumer
If you have been injured as a result of using a defective product, you have certain rights. However, it's important to note that not all injuries arising from the use of a product necessarily qualify for legal action. Some accidents result from user error, failure to follow the item's instructions, or deliberate misuse of a product.
However, if you use a product as intended and were injured as a result, you likely have a product liability claim. The manufacturer has a duty to make sure their product doesn't harm people who use it (or to adequately warn them if there is some risk of injury inherent in the product's operation). If they fail in that duty, then they are responsible for your injury.
Determining liability and proving that a defect caused your injury requires thorough evidence, a strong understanding of industry standards and safety regulations, and expert testimonies. In addition, you need a lawyer who is going to give your case the attention it needs. Hart David Carson is here to assess your case and develop a strategic plan aimed at securing as much compensation as possible.
For a free consultation, contact our Chicago product liability attorneys today at (630) 931-0379.

Hart David Carson is Committed to Your Success Hear From Our clients
"They are professional and driven individuals that are passionate about what they do. They listened and worked with me from beginning to end. I strongly encourage using them! You will not be disappointed!"

Shannon D.

"The breadth of their practice areas allows them to service a broad range of clients and their attorneys vary in specialties, ensuring clients receive exceptional representation in any of the firm's practice areas."

Mark S.

"They care. We were taken with open hearts and open minds when we looked for our special needs trust."

Daniel B.
When you need a team commited to your rights
Work With Hart David Carson
Whether you have questions or you're ready to get started, our legal team is ready to help. Complete our form below or call us at (630) 931-0379.