Truck & Trailer Accidents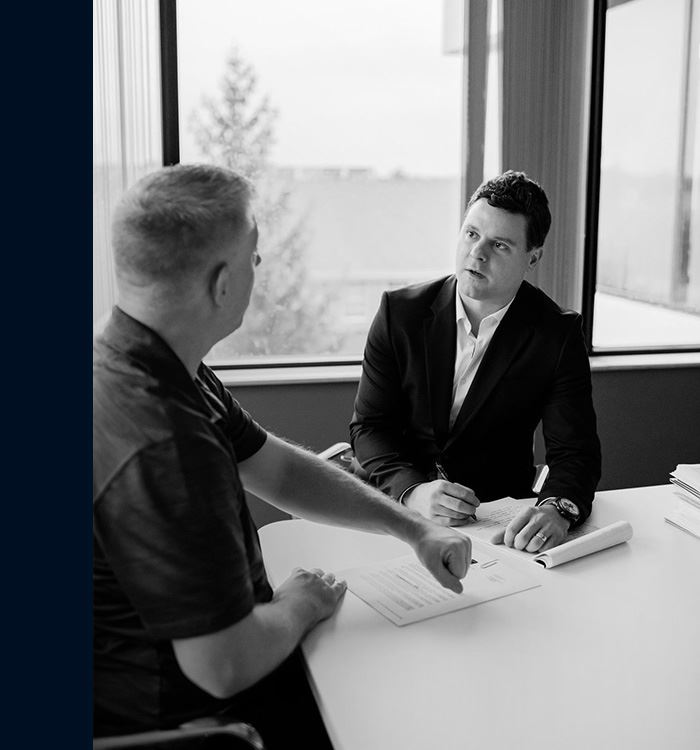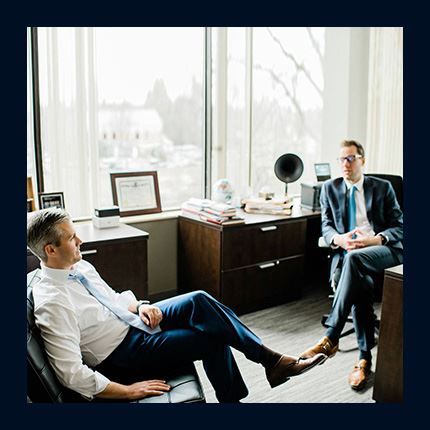 Chicago Truck Accident Attorneys
Handling Large Truck & Trailer Accident Claims
Given the sheer size and weight of semi-trucks, tractor-trailers, 18-wheelers, and other large commercial trucks, an accident with one of these vehicles can result in significant damage, catastrophic injury, and massive loss to the victims. Unfortunately, these accidents are not uncommon. Large truck and trailer drivers are often pulling long shifts, leading to drowsiness, distraction, and general inattention while on the road. This means that, every year, thousands of people are injured or killed in crashes with semi-trucks, tractor-trailers, and other large commercial vehicles.
If you have been injured in a truck or trailer accident, contact the lawyers at Hart David Carson as soon as possible. We can assess your case and determine what legal actions need to be taken to help secure the compensation you deserve. Our personal injury team works diligently to build persuasive cases based on factual evidence and expert testimony. We are quick to initiate legal action whenever it is warranted and always seek maximum compensation for our clients.
For a free consultation with one of our Chicago truck accident attorneys, please call (630) 931-0379 or contact us online today. Hablamos español.
What Are Common Causes of Large Truck & Trailer Accidents?
Many factors could lead to a tractor-trailer accident. The sheer bulk of the truck can limit visibility and make it harder for the driver to slow down or stop. It can also be harder to maneuver in harsh weather, such as when strong wind gusts push against the broad side of the trailer.
However, most large truck accidents—like most regular car accidents—have one thing in common: they tend to result from the negligent or wrongful conduct of one or more parties.
Examples include:
Violating hours-of-service regulations, leading to fatigue and drowsy driving
Truck driver inattention, distraction, and error
Unsafe and reckless driving behaviors, such as speeding or road rage
Driving under the influence of alcohol and/or drugs
Overloading or improperly loaded trucks, leading to loss of vehicle control
Poor or incomplete truck/trailer maintenance or repairs
Defective truck or trailer parts, including non-mechanical components like tires
Insufficient or improper roadway maintenance
Trucking company negligence, including negligent hiring practices and inadequate training
When someone else is to blame for an accident that causes you injury, you have the right to take legal action. At Hart David Carson, we work with accident reconstructionists and other industry experts to identify the cause of the collision. This allows us to determine who is liable for your resulting damages and provides us with the evidence needed to aggressively pursue your case.
How is Liability for Your Truck Accident Established?
Determining the liable party in a truck accident is a challenge, requiring a thorough examination of the various factors at play in the crash and careful analysis of evidence. Thus, you need to be sure you get as much evidence as possible as soon as you can after an accident. This will help establish the details of the crash and give some information on how it occurred.
If possible, you should try to get the following evidence:
Pictures of your vehicle, your injuries, and the scene of the crash
Copies of the police report and your medical records
Written or recorded statements from any witnesses to the accident
You should avoid talking to the trucking company or its insurance provider without first speaking to an attorney. Either party may attempt to get you to agree to a settlement very soon after the accident. However, these initial offers are usually far below what victims really need—and are entitled to receive—for their damages.
It is also important to remember that multiple parties may be liable for a crash, including the driver, the company that owns the truck, the manufacturer of the vehicle, manufacturers of replacement parts, vendors, or even those who designed parts used in the vehicle. If it is found that someone along the line did not comply with regulations and standards of safety, and if that mistake resulted in your accident, they can be held responsible for your injuries.
At Hart David Carson, our Chicago truck accident attorneys aggressively pursue all avenues of compensation on behalf of our clients. We leave no stone unturned when it comes to maximizing the value of your claim and are prepared to fight for every penny you deserve.
Complications & Challenges with Truck Accident Cases
Personal injury and wrongful death cases involving truck accidents tend to be much more complex than standard motor vehicle accident claims. This is due to many factors, including the ones outlined here.
Can My Chicago Truck Accident Have Multiple Defendants?
Unlike most car accident claims, there is the potential for multiple defendants in large truck and trailer accident cases. While the driver may be directly responsible in some situations, such as when they fail to obey certain traffic laws or exercise adequate caution when driving, there may be situations where other parties are partially or entirely responsible.
These parties include:
The owner of the truck
The company that leased the truck
The party that hired the driver
The vehicle's manufacturer
Manufacturers of components used on the vehicle
The party who loaded the vehicle for shipment
Faulty vehicle components, improper loading practices, and other factors may contribute to these accidents, and in cases where the driver was hired by someone else (i.e., in virtually any case involving a commercial truck/trailer), the company is often considered responsible for the actual damages from the accident.
Can Truck Insurance Policy Limits Affect My Compensation?
Upon pinning down the party who should be held responsible for your injuries, another complication arises—that of insurance policy limits.
Even if your case is technically worth a large amount, the responsible party's insurance will only pay out up to its policy limit. Fortunately, federal regulations exact higher insurance requirements for semi-truck owners and employers, meaning your settlement will not likely be cut short—assuming the employer and not the driver is held responsible.
Will Legal Rules & Limitations Affect My Tractor-Trailer Accident Case?
As stated above, those who employ semi-trucks and other commercial vehicles must meet exacting requirements when it comes to insurance. If you weren't at fault for the accident, it was likely due to the driver's failure to meet legal rules and requirements, which increases the viability of your case and makes it easier to secure a favorable settlement.
Finally, federal regulations prevent employers from shifting responsibility onto their drivers alone (which they typically do by claiming they're independent contractors). If the employer owns or is using the truck, they should be held responsible.
Taking Legal Action
If you or someone you love has been involved in a large truck or trailer accident, it is important that you seek legal counsel right away. You have a limited amount of time to file a lawsuit; if the statute of limitations expires, you will lose your right to seek compensation for your damages.
The first step in pursuing your case is scheduling a free consultation and case review with the Chicago truck accident attorneys at Hart David Carson. We can assess your case and determine whether it is viable. From there, we can develop an innovative legal strategy using the evidence available to solidify your position during negotiations. Our attorneys work tirelessly to maximize our clients' recoveries, providing them with the resources they need to heal and move forward with their lives.
We can help you work to settle with the responsible party; however, in the event that your case goes to court, we are prepared to represent you and do everything possible to ensure you recover damages. Our team never backs down from a fight; learn how we can help you with your truck or trailer accident case today.
For a free, confidential consultation, contact Hart David Carson today at (630) 931-0379.

Hart David Carson is Committed to Your Success Hear From Our clients
"They are professional and driven individuals that are passionate about what they do. They listened and worked with me from beginning to end. I strongly encourage using them! You will not be disappointed!"

Shannon D.

"The breadth of their practice areas allows them to service a broad range of clients and their attorneys vary in specialties, ensuring clients receive exceptional representation in any of the firm's practice areas."

Mark S.

"They care. We were taken with open hearts and open minds when we looked for our special needs trust."

Daniel B.
When you need a team commited to your rights
Work With Hart David Carson
Whether you have questions or you're ready to get started, our legal team is ready to help. Complete our form below or call us at (630) 931-0379.