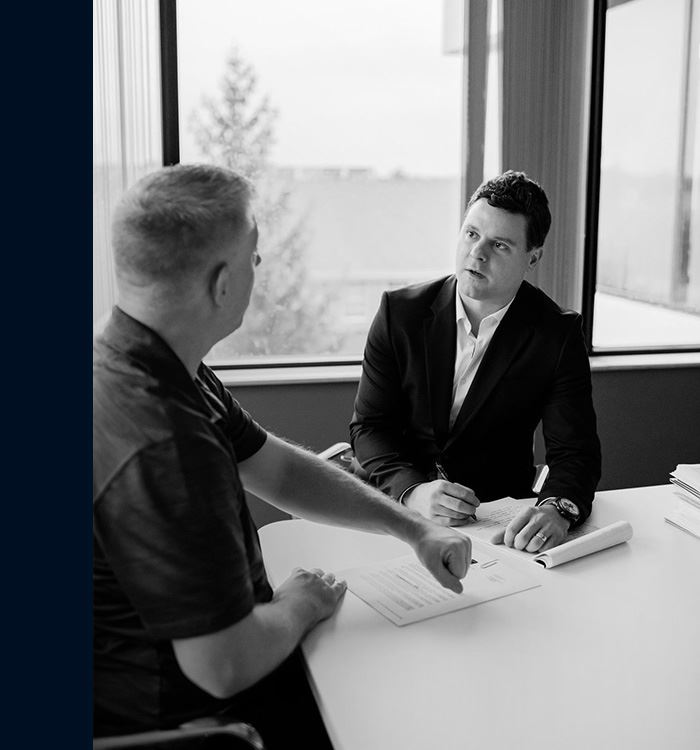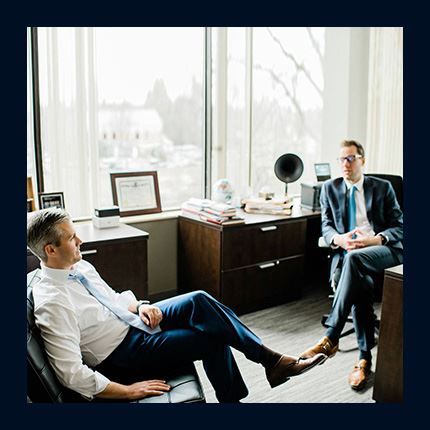 Chicago Motorcycle Accident Attorneys
Providing Personalized, Results-Oriented Representation
Drivers face numerous dangers when they're on the road, and with no group is this truer than with motorcyclists. Accidents in Illinois involving motorcycles have been increasing, even while traffic accidents involving other vehicles have been on the decline. This is likely due in part to the fact that more and more people are operating motorcycles on the road each year. In addition, motorcycles are smaller, lighter, harder to see, and lack seatbelts, making riders much more vulnerable.
Given the odds of a motorcycle accident, it can be challenging for a motorcyclist to seek compensation for injuries and other damages after an accident. Most need a great deal of legal help to be successful, which is where Hart David Carson can help you.
Our Chicago motorcycle accident lawyers have extensive experience fighting for the rights of injured bikers. We understand the unique challenges motorcyclists face when it comes to pushing back against stereotypes and obtaining the full, fair compensation they deserve. Our firm has a long, proven track record of success and has secured many favorable results for injured motorcyclists and the families of those wrongfully killed. We have the resources, skills, and experience to effectively advocate for you.
Contact us today at (630) 931-0379 to schedule a free initial consultation with our legal team.
What Are the Most Common Causes of Motorcycle Accidents?
Motorcycle accidents often result from some form of error or traffic law violation on the part of other motorists.
Examples include:
Fatigued driving
Inexperienced driving
Distracted driving, such as texting or eating while driving
Dangerous or illegal turns, passing, or lane changes
Drunk or drugged driving
Speeding
Ignoring traffic signals
Following too closely (tailgating)
Aggressive or reckless driving
Road rage
Failing to yield right of way to motorcyclists
Motorcyclists are also more vulnerable to poor road conditions than the occupants of other vehicles. Negligent road maintenance or defective roadway design can contribute to a motorcycle accident—and the victim may be entitled to compensation from the liable third party.
At Hart David Carson, we help injured motorcyclists pursue all avenues of compensation. We work with accident reconstructionists and other specialists to complete thorough investigations and obtain expert testimony in support of our clients' claims. Our Chicago motorcycle accident lawyers know how to build powerful and persuasive cases, and they are prepared to fight for every penny you are owed.
Common Injuries Arising from Motorcycle Accidents
Although any car accident can result in serious injuries, motorcyclists are at an increased risk of suffering catastrophic or even fatal injuries in the event of an accident. Without the protective frames and equipment that come standard in passenger vehicles, including seatbelts and airbags, motorcycles essentially offer zero protection to riders.
Common motorcycle accident injuries include but are not limited to:
Organ trauma
Broken bones
Internal bleeding
Burns from the motorcycle engine
Lacerations
Cuts and bruises
Whiplash
Torn muscles or ligaments
Sprains and strains
Road rash/friction burns
Compensation for personal injury can pay for these injuries by covering medical expenses, disability, and lost earning capacity. Victims may also be entitled to noneconomic damages for related losses, such as pain and suffering, emotional distress, and disfigurement.
Do You Have to Wear a Motorcycle Helmet While Riding in Illinois?
Illinois does not have a helmet law. So you are not required by law to wear a helmet while riding a motorcycle. However, it is still heavily recommended you do wear one as it can significantly reduce the risk of head injury or even death in the event of an accident.
Helmets are designed to absorb the energy of an impact and provide a protective barrier between the rider's head and the pavement or other hard surfaces. Without a helmet, a rider is much more vulnerable to traumatic brain injuries, skull fractures, and other serious head injuries that can lead to lifelong disabilities or even death.
In addition to protecting the rider's head, helmets can also protect the face and eyes from rocks, bugs, and other debris. Many helmets come with face shields or visors that provide additional protection from wind and dust, which can help you keep your eyes on the road.
Even though there is no helmet law in Illinois, riders should still make a point to wear a helmet every time they ride. By taking this simple safety precaution, riders can significantly reduce their risk of injury or death in the event of an accident, and enjoy the ride with greater peace of mind.
Challenges in Motorcycle Accident Cases
In a court of law, there tends to be a bias against motorcyclists. Many people view them as untrustworthy or troublesome, which isn't fair at all. Nevertheless, it is a factor when determining the settlement amount or the odds of succeeding in court.
Solid evidence is necessary when it comes to maximizing your settlement. If the evidence seems like it could go either way, the odds of winning at court are much lower, and you probably won't get as large an amount in a settlement before going to trial.
In addition, it's more difficult to win a case if it's based on non-concrete damages, i.e., damages that are more difficult to pin down to solid amounts, such as pain and suffering or lost quality of life. If you have high medical bills or cannot make a living anymore, on the other hand, then you have a much higher chance of getting a high settlement.
When seeking compensation after a motorcycle accident, you need skilled legal assistance to determine the best route to take. Knowing what amount you'll be able to settle for or how likely you'll be to succeed in court ultimately comes down to familiarity with legal processes, precedents, and financial assessments. This is where Hart David Carson comes in.
Getting Legal Help for Your Motorcycle Accident Claim
At Hart David Carson, our Chicago motorcycle accident lawyers have the legal skill and knowledge to help you aggressively pursue compensation for your motorcycle accident. Our legal acumen allows us to advise you on the best course to take, and our negotiation tactics have helped numerous clients get the settlements they deserve. We are ready to help you navigate the legal process after a devastating accident, injury, or loss.
There are no legal fees unless/until we win your case. If we do not recover a settlement or verdict on your behalf, you do not pay. To learn more, or to schedule an appointment for a complimentary case review, reach out to our team today.
Call (630) 931-0379 or contact us online to get started.

Hart David Carson is Committed to Your Success Hear From Our clients
"They are professional and driven individuals that are passionate about what they do. They listened and worked with me from beginning to end. I strongly encourage using them! You will not be disappointed!"

Shannon D.

"The breadth of their practice areas allows them to service a broad range of clients and their attorneys vary in specialties, ensuring clients receive exceptional representation in any of the firm's practice areas."

Mark S.

"They care. We were taken with open hearts and open minds when we looked for our special needs trust."

Daniel B.
When you need a team commited to your rights
Work With Hart David Carson
Whether you have questions or you're ready to get started, our legal team is ready to help. Complete our form below or call us at (630) 931-0379.