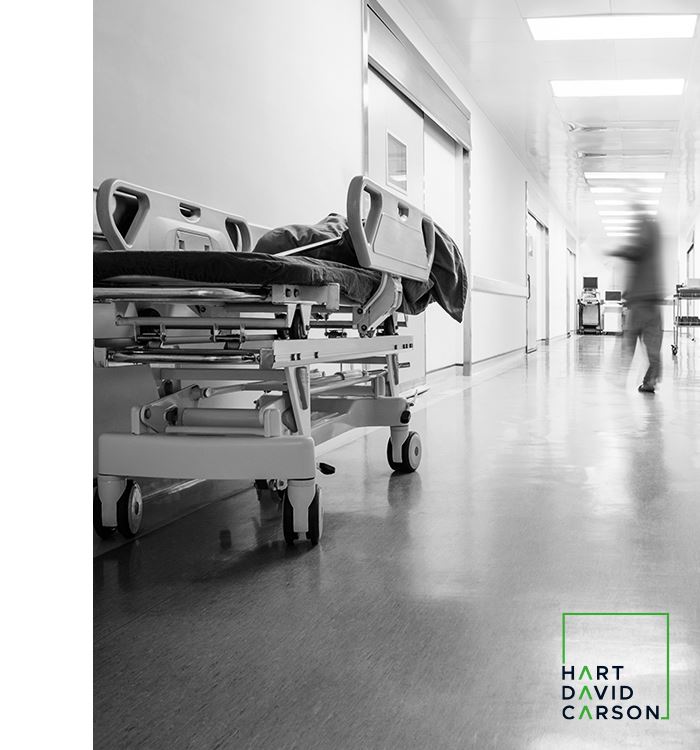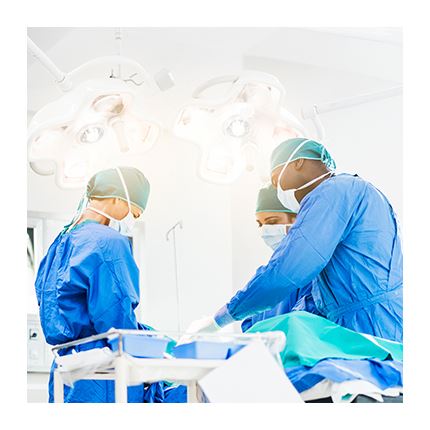 Chicago Rear-End Accident Lawyers
Fighting for the Full, Fair Compensation You Deserve
Rear-end collisions are some of the most common types of car accidents. Although low-speed fender-benders do not always result in serious accidents or extensive vehicle damage, even a relatively minor-seeming rear-end crash can have devastating consequences.
If you or someone you love was involved in a rear-end accident, you could be entitled to compensation. This is true whether you were an occupant of the front or rear vehicle.
We encourage you to reach out to the team at Hart David Carson as soon as possible. We can discuss your legal options during a free, no-obligation consultation.
Give us a call at (630) 931-0379 or contact us online today to schedule a complimentary case evaluation with our Chicago rear-end accident attorneys.
Common Injuries Resulting from Rear-End Accidents
Not only are rear-end accidents some of the most common types of collisions, but they are also one of the leading causes of injury in the United States.
Some of the most common types of injuries seen in rear-end collisions include:
Whiplash
Head and neck injuries
Slipped/herniated discs
Broken bones/fractures
Compression fractures
Internal injuries
Sprains and strains
Arm, wrist, leg, and ankle injuries
Facial injuries
These and other rear-end accident injuries can lead to severe and even life-changing complications, such as disfigurement, permanent injury, and long-lasting impairment. At Hart David Carson, we understand how serious these collisions are, which is why we seek maximum compensation for our clients. If someone else was at fault for the accident, you are likely entitled to certain economic and noneconomic damages, such as medical expenses, lost wages, pain and suffering, emotional distress, lost earning ability, and more.
Is the Rear Driver Always Responsible for a Rear-End Accident?
In most cases, the driver in the rear vehicle is considered "at fault" for a rear-end accident. This is because most rear-end accidents occur as a result of the rear driver's negligence.
Examples include:
Following too closely (tailgating)
Distracted driving, including using a cellphone/texting while driving
Aggressive or reckless driving
Speeding
Fatigued or drowsy driving
Failure to yield the right of way
However, the rear driver is not always at fault for these collisions. In some circumstances, the driver of the front vehicle could share some of the blame or even be entirely at fault.
This could be the case if the driver of the leading vehicle:
Suddenly slammed on their brakes without reasonable cause
Was driving recklessly or aggressively
Cut off the rear driver
Did not have working taillights or brake lights on their vehicle
Was while impaired or intoxicated
Engaged in road rage behaviors, such as brake-checking
It can be very difficult to prove that the driver of the front vehicle was at fault for a rear-end collision. If you believe this is the case for your accident, we strongly recommend that you reach out to our Chicago rear-end accident attorneys right away to learn how we can help.
Our team has experience representing injured rear-end collision victims who were in the leading vehicle and those who were in the rear vehicle. We also represent victims of rear-end accidents involving three or more vehicles. Get in touch with us today to learn more.
How Our Rear-End Accident Attorneys Can Help
Although many rear-end accident claims seem relatively straightforward, the fact is, there could be many unique factors that may complicate your case. It is always best to work with a knowledgeable legal team that can protect your rights and fight for the full, fair compensation you are owed.
When you hire the team at Hart David Carson, you get the experience, skill, and resources of a highly respected law firm on your side. We have a long history of successfully obtaining fantastic results for our clients; we know what it takes to pursue favorable settlements for our clients. Our Chicago rear-end accident lawyers can handle every legal detail of your case—from gathering important evidence and obtaining expert testimony to communicating with the insurance company on your behalf—so that you can focus on healing.
For a free, no-obligation consultation with our team, please call (630) 931-0379 or contact us online today. Hablamos español.

Hart David Carson is Committed to Your Success Hear From Our clients
"They are professional and driven individuals that are passionate about what they do. They listened and worked with me from beginning to end. I strongly encourage using them! You will not be disappointed!"

Shannon D.

"The breadth of their practice areas allows them to service a broad range of clients and their attorneys vary in specialties, ensuring clients receive exceptional representation in any of the firm's practice areas."

Mark S.

"They care. We were taken with open hearts and open minds when we looked for our special needs trust."

Daniel B.
When you need a team commited to your rights
Work With Hart David Carson
Whether you have questions or you're ready to get started, our legal team is ready to help. Complete our form below or call us at (630) 931-0379.