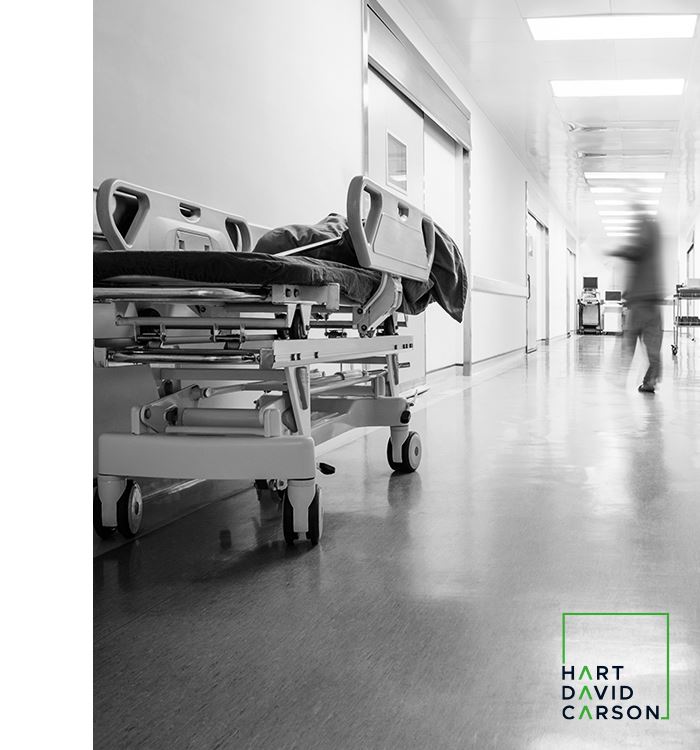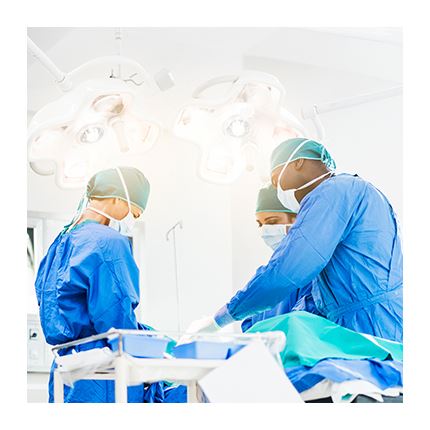 Chicago Drunk Driving Accident Lawyers
Fighting for the Compensation You Deserve
Driving under the influence of alcohol or drugs is one of the most dangerous things that a person can due. Drunk driving contributes to many collisions, which frequently lead to severe injuries.
If you or a loved one are reeling from the effects of a drunk driver's negligence, the legal team at Hart David Carson is on your side. We will fight to get you the medical care you need and the compensation you deserve!
Call Now to Get Started in Your Case
Following a car accident, time is of the essence to build a strong claim. Contact Hart David Carson today to discuss the details of your case with our attorneys, gather evidence, and start recovering compensation and holding the person responsible for your injuries accountable.
Our attorneys are on your side. Call (630) 931-0379 or send us a message today.
Responsibility for Drunk Driving Accidents
In most drunk driving accident cases, liability falls solely on the intoxicated driver. While many car accident cases exist in a gray area where multiple parties could be at fault, the level of negligence involved in a drunk driving accident case often means the driver will be identified as the only accountable party.
Of course, every situation is different. You should consult with our team to determine all the liable parties in your case.
Illinois Dram Shop Laws
One instance in which a party other than the driver may be held liable for a drunk driving accident is if the entity that supplied alcohol to the driver is identified as partially responsible — for example, a bar, restaurant, or liquor store. Dram shop laws are statutes that allow people who have been injured in drunk driving accidents to hold alcohol vendors liable for their damages.
This may be an option in your case. However, if the driver was given alcohol by a person at a party rather than a business, you probably cannot recover compensation from them. Illinois' dram shop laws generally do not allow plaintiffs to hold social hosts responsible for drunk driving accidents.
How Criminal Law Factors in to Drunk Driving Accident Cases
Because driving under the influence of alcohol or drugs is against the law, injury victims in these cases often wonder how criminal proceedings will impact their personal injury claim. It is important to remember that criminal law and civil law are two different arenas — the criminal implications of your accident may have no bearing on the decision in your personal injury claim. Each case will progress independently.
Of course, the fact that the other driver was committing a crime that led to your injuries will certainly not help their case, and a guilty verdict can strengthen your claim that they are liable for your damages. However, it is possible that the criminal case will occur after you have filed your claim, or that the state will not decide to pursue charges.
Generally, it is best to not put too much stock in the criminal aspects of a drunk driving accident, but our Chicago drunk driving accident attorneys can provide more information about your specific case.
Proving Liability in a Drunk Driving Accident Case
As in any car accident case, the burden of proof will fall on you, as the injured party, to demonstrate how the other driver caused your injuries. Your case may involve not only proving that the driver is at fault for your accident, but also proving that they were drunk in order to strengthen your claim.
Your case may involve evidence such as:
Police reports: A police report can be very valuable in your drunk driving accident case. Police reports outline the details of car accidents and may include evidence that the driver was drunk. The police may also be able to provide additional evidence of the driver's intoxication, such as footage from an arrest.
Medical records: Medical records allow you to demonstrate exactly how an accident has impacted your life as well as providing information about the cost of treatment.
Photographs and videos: Images and footage from the accident scene can corroborate your version of events.
Financial documents: Evidence of the economic effects of an accident, such as proof that you have been out of work to recover from your injuries, can further build your case for compensation.
Witness testimony: The accounts of witnesses can further support your claim. Witnesses may be able to describe how the accident happened, in addition to testifying that the other driver was behaving recklessly.
Our attorneys can help you gather evidence and build it into a case that can maximize your recovery. With the help of our legal professionals, you may also be able to collect evidence you could not otherwise access on your own. Call now to get started.
What to Do if Your Loved One Was Killed in a Drunk Driving Accident
Sadly, many drunk driving accidents result in deaths. If your family member was killed in a collision with an intoxicated driver, you may be able to pursue a wrongful death claim to recover compensation for medical bills, funeral and burial expenses, pain and suffering, loss of companionship, and other damages.
Wrongful death claims in Illinois must be filed by the personal representative of the deceased person's estate. If the victim died without a personal representative appointed, one may be chosen by the courts. Our lawyers can provide further information about your options in this situation.
Complete our online contact form or call (630) 931-0379 to get in touch with our drunk driving accident attorneys in Chicago.

Hart David Carson is Committed to Your Success Hear From Our clients
"They are professional and driven individuals that are passionate about what they do. They listened and worked with me from beginning to end. I strongly encourage using them! You will not be disappointed!"

Shannon D.

"The breadth of their practice areas allows them to service a broad range of clients and their attorneys vary in specialties, ensuring clients receive exceptional representation in any of the firm's practice areas."

Mark S.

"They care. We were taken with open hearts and open minds when we looked for our special needs trust."

Daniel B.
When you need a team commited to your rights
Work With Hart David Carson
Whether you have questions or you're ready to get started, our legal team is ready to help. Complete our form below or call us at (630) 931-0379.