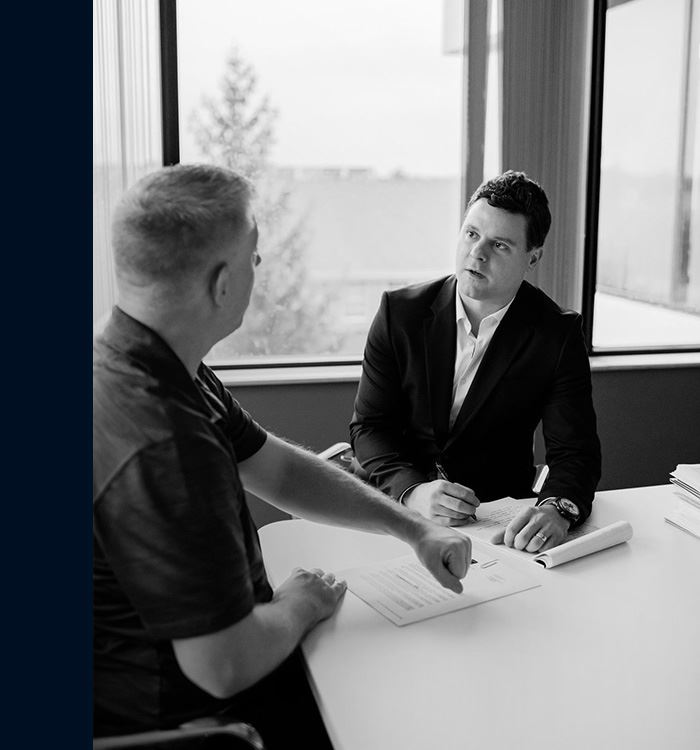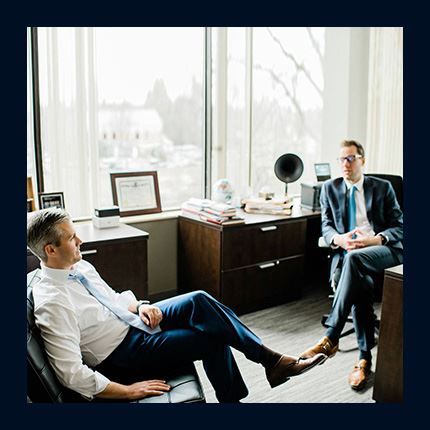 Chicago Spinal Cord Injury Lawyers
We Seek Maximum Compensation for the Severely Injured
A spinal cord injury can result from a variety of circumstances, including car accidents, slip and falls, electric shock, and even violent attacks. Any injury to the spine could damage the spinal cord, often bruising or compressing it, and occasionally severing or tearing nerves. This can lead to a variety of long-lasting effects that both diminish your quality of life and lead to massive expenses.
You can recover damages for these losses with skilled legal assistance. While monetary compensation may not reverse the effects of your spinal cord injury, it can help ease the burden while bringing justice to those responsible. Hart David Carson's Chicago spinal cord injury attorneys can help you fight to secure the compensation you deserve. We have a long history of success and have helped many severely injured individuals successfully recover the full, fair amount they were owed.
We offer free initial consultations to all prospective clients; call (630) 931-0379 or contact us online today to get started.
Types of Spinal Cord Injuries
There are a variety of different types of spinal cord injuries, many of which can leave you permanently and completely disabled. Even if they don't, they can still cause you pain and suffering and result in high medical bills, reduced earning ability, and diminished quality of life.
The type of spinal cord injury you suffer may affect how much you can recover in your personal injury case. This ultimately comes down to the severity of the injury and whether it affects your ability to earn a living, as well as several other relevant factors.
Incomplete Injuries
There are two main types of spinal cord injuries: incomplete and complete.
Incomplete spinal injuries involve partial tearing or damage of the spinal cord, and they are classified into the following three categories:
Central Cord Syndrome: This is damage to the center of the spinal column, affecting nerves that carry messages from the brain. As such, you may experience paralysis of the arms, loss of fine motor control, and some impairment of the legs. Bowel, bladder, and sexual function may be impacted as well.
Anterior Cord Syndrome: Motor and sensory pathways are affected by damage to the front of the spinal cord, making movement difficult. Sensation is still retained, though it will likely be diminished, particularly when it comes to feeling pain and temperature.
Brown-Sequard Syndrome: This is where one side of the spinal cord is damaged, resulting in difficulty with movement or sensation on one side of the body. The extent to which Brown-Sequard syndrome affects you depends on where the injury occurred along the spine.
Due in part to improved medical care, incomplete spinal cord injuries are more common than complete ones.
Complete Injuries
A complete spinal cord injury occurs when damage to the spinal cord is so severe, it results in a complete loss of communication between the brain and the body. This results in a total loss of function below the point where the injury occurred. Through physical therapy, it is possible to regain some use of your limbs, but it's a long, arduous process.
Degrees of Paralysis
In addition to the degree of the injury, the location will determine its effects on your ability to move, feel, and function.
The following types of injuries are based on where along your spinal cord (moving up and down) your injury occurred:
Tetraplegia: Occurring in the neck (cervical spinal area), tetraplegia affects all limbs and may restrict your ability to breathe. Other bodily functions may also be affected.
Paraplegia: Moving down the spinal cord, paraplegia results in paralysis and loss of sensation in the legs and lower part of the body. The higher up along the thoracic spinal cord this injury occurs, the more severe the impact.
Triplegia: Incomplete injuries can result in triplegia, in which one arm and both legs are paralyzed.
It's easy to see how these conditions can impact your lifestyle. Living with partial or complete paralysis is very difficult to manage, especially when you have pain, physical and emotional suffering, and medical expenses to deal with in addition to the overall impact of your injury on your life.
Common Causes of Spinal Cord Injuries
Spinal cord injuries most commonly occur as a result of traumatic accidents, though they can also be inflicted by the intentional or reckless actions of others.
The most common causes of spinal cord injuries include:
Motor vehicle accidents
Falls, especially in individuals over 65
Accidents in the workplace
Construction accidents
Electric shock
Sports injuries
Excessive twisting of the body
Diving accidents
Wounds from gun or knife attacks
Often, these accidents could have been prevented by the other party. For example, if you were paralyzed in a vehicle accident that occurred when another driver ran a red light, that driver could be liable for your injury and held responsible for paying damages.
Damages Associated with Spinal Cord Injuries
Spinal cord injuries usually involve bruising to the spinal cord nerves but can also include laceration or total severing of nerve tracts. These injuries can lead to a variety of effects anywhere below the area where you were injured.
Some of the many ailments people with spinal cord injuries could face include:
Pain and sensitivity
Limited use of limbs
Limited sensation in limbs
Partial or total paralysis
Lost control over reflexive functions, such as bladder control or even breathing
Sexual dysfunction
Muscle spasms
Bladder or lung infections
Bedsores resulting from an inability to move
These conditions cause pain, suffering, long-term disability, possible disfigurement, loss of income and earning ability, and lost quality of life. In addition, there are usually high medical costs associated with treating spinal cord injuries. If another party caused your injury, you need not be responsible for these costs.
Recovering Damages After a Spinal Cord Injury
Whether your injury resulted from a car accident, a workplace hazard, or some other cause, you could recover damages. Doing this requires in-depth legal knowledge and a familiarity with the various elements in play when pursuing legal recourse for personal injury.
First, in order to recover damages, you must prove the following:
The defendant (the party responsible for your injury) in some way had a duty to prevent your injury, whether by observing traffic laws, eliminating hazards, etc.
The defendant failed to uphold this duty of care, often through negligent or wrongful acts or omissions
The defendant's negligent or wrongful conduct caused your spinal cord injury
Your injury resulted in damages to you
You need thorough evidence to support these claims, as well as the negotiation skills of a talented personal injury lawyer. Hart David Carson provides the skills and experience needed to analyze your case, provide skilled legal guidance on the course you should take, and represent you during settlement negotiations and courtroom trials.
If you or a loved one has suffered a spinal cord injury due to someone else's neglect, reach out to our Chicago spinal cord injury lawyers right away for legal assistance. In Illinois, you have just two years (in most cases) to file a personal injury lawsuit. The sooner you get in touch with our legal team, the sooner we can begin gathering evidence, building your case, and fighting for your fair recovery.
Call us today at (630) 931-0379 for a free consultation or reach us online using our free and secure contact form. Hablamos español.

Hart David Carson is Committed to Your Success Hear From Our clients
"They are professional and driven individuals that are passionate about what they do. They listened and worked with me from beginning to end. I strongly encourage using them! You will not be disappointed!"

Shannon D.

"The breadth of their practice areas allows them to service a broad range of clients and their attorneys vary in specialties, ensuring clients receive exceptional representation in any of the firm's practice areas."

Mark S.

"They care. We were taken with open hearts and open minds when we looked for our special needs trust."

Daniel B.
When you need a team commited to your rights
Work With Hart David Carson
Whether you have questions or you're ready to get started, our legal team is ready to help. Complete our form below or call us at (630) 931-0379.