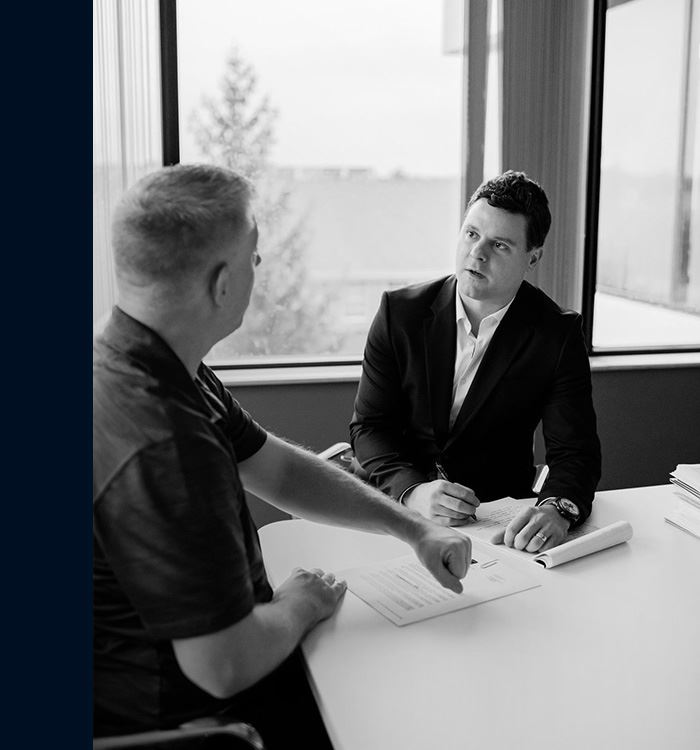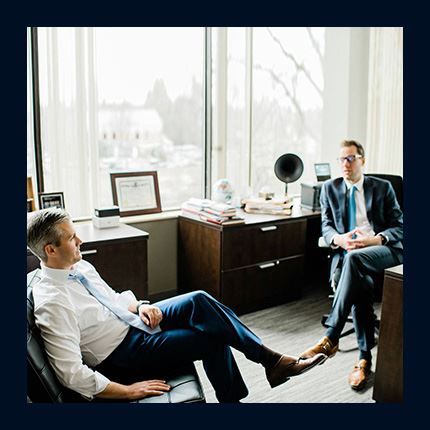 Chicago Slip & Fall Lawyers
Slip, Trip & Fall Accidents
When you are injured on someone else's property, you might have a premises liability claim. The most common type of premises liability claim is a slip and fall case. Whether the floor is slick from a spill or the sidewalk outside is poorly maintained, these cases involve property owner negligence and can often result in long-lasting injuries.
Regardless of the severity of your injury, you could recover damages from a slip and fall accident. Often, an injury doesn't seem like it's immediately debilitating, but it can lead to problems over time and necessitate medical treatment. When you have fallen and hurt yourself due to a hazard on someone's property, contact Hart David Carson for sound legal advice and aggressive representation. Our Chicago slip and fall lawyers have recovered numerous settlements and verdicts for our clients; we are ready to fight tirelessly for you and the full, fair recovery you are owed.
Contact us online or call (630) 931-0379 for a free consultation with a member of our legal team. Hablamos español.
Every year, hundreds of thousands—if not millions—of people are injured in serious slip, trip, and fall accidents nationwide.
The following facts and statistics show just how serious these types of injuries can get:
The reality is that a slip and fall accident can easily lead to serious injury, especially if you're over the age of 65. At younger ages, the odds of significant injury tend to be lower, but they can still be serious.
Common Injuries Associated with Slips, Trips & Falls
A slip and fall accident can lead to anything from a bit of bruising to significant trauma.
The most common injuries associated with slips, trips, and falls include:
Sprains: Sprained wrists and ankles often result from slipping and falling, leading to chronic pain. These injuries may not cause serious pain at first, and they can be difficult to prove in a personal injury case, but they can seriously impact your quality of life and result in hefty medical expenses.
Torn Ligaments: While relatively rare, falling may cause torn ligaments, particularly in the knee. Severe meniscus injuries may result from twisting the knee in unnatural ways, as can injuries to your ACL. The surgeries to repair this damage can be expensive and result in a painful and lengthy recovery process.
Broken and Fractured Bones: Bone fractures are painful and may occur in various areas, such as your kneecap or hip. Serious bone fractures require prompt professional treatment and can result in lengthy recovery times and high medical expenses.
Head Trauma: Hitting your head as a result of a slip and fall can potentially result in skull fractures, spinal injuries, and traumatic brain injuries, requiring costly medical procedures and prolonged recovery periods. Some injuries, such as concussions, may clear up on their own. However, if you have suffered any kind of head trauma after falling, it is strongly advised that you go see a doctor to make sure it's not more serious.
Spinal Injuries: Falls often result in damage to the spinal cord, which is typically life-threatening. Partial or complete paralysis may result, along with chronic pain and other significant issues. Many victims will be unable to return to their once-normal daily routines.
No matter how serious your injury may be, the Chicago slip and fall lawyers at Hart David Carson are here to help you fight for the fair recovery you deserve. We seek to hold negligent property owners and other liable parties accountable, and we have a proven track record of success in even the toughest and most complex of cases.
Where Do Slip & Fall Accidents Happen?
A slip, trip, and fall accident can occur anywhere and at any time. These incidents often happen on private property, as well as in public spaces, such as parks.
Some of the most common settings for slip and fall accidents include:
Residential Properties: Apartment complexes and houses with poorly maintained parking areas or walkways may result in a slip and fall injury. Broken sidewalks, excessive ice buildup, and spills may contribute to the hazard. In the case of a house, the homeowner may be at fault. In the case of a rental property or condominium, it depends on who is responsible for maintenance and cleanup. In that case, your attorney will need to review the lease agreement.
Parking Lots: Parking lots on residential, commercial, and government properties must be properly maintained in order to decrease the odds of injury. If you trip and fall in a poorly maintained parking area, the property owner or manager may be responsible, especially if they neglected routine maintenance.
Sidewalks: Sidewalks are typically the responsibility of whoever owns the adjoining property, whether it's a homeowner or business. As with parking lots, whoever owns or manages the property could be held liable in the event of a slip and fall injury on a sidewalk.
Restaurants: Restaurants are another common area for slip and fall accidents to occur. If the flooring is uneven or if there's an unattended spill, it can create a hazard for guests on the property. The responsible party may be the restaurant owner, the local manager, or the organization itself.
Grocery and Retail Stores: Grocery and retail stores are common slip and fall locations. Customers may track water inside or spill products, or the flooring may be damaged. Failure to put up adequate warning signs or perform needed cleanup and repairs can leave the owner or manager liable for any injuries that result.
Healthcare Facilities: Finally, healthcare facilities are common scenes of slip and fall accidents. Slippery floors and cluttered hallways pose a hazard, especially to elderly patients. Improper design, such as a lack of walking aids, may further contribute to the risk.
In the event of a slip and fall injury, it's important to know who is at fault, and the location plays into that. Pinning down the responsible party is a matter of knowing who is in charge of making sure the property is safe for visitors, which could be the property's owner, its onsite manager, a renter, or another party. Without this information, there's no way to determine fault or prove negligence, which ultimately means there is no case.
Common Causes of Slip & Fall Accidents
Property owners have a duty of care to their customers and guests to make their property safe. This means eliminating hazards and keeping the property well-maintained. If they fail to remove hazards they should have known about or cause those hazards themselves, this constitutes negligence.
Common property hazards include:
Spilled liquids or substances
Large cracks in flooring or walkways
Potholes or uneven ground
Poor lighting that obscures existent hazards
Improper or missing signage
Slippery, wet, or just-mopped floors
Defective steps or stairs
Missing or defective handrails
These and other property hazards frequently lead to serious slip, trip, and fall accidents. Victims may experience serious injuries, which can lead to several expenses and long-term damages, including medical bills, disability, disfigurement, lost earning ability, loss of income during recovery, and pain and suffering.
How to Prove a Slip & Fall Case
Securing compensation for slip and fall damages is often much more easily said than done. The property owner and their insurance company will take action to avoid liability for your injuries, so you need to be sure you have enough evidence, eyewitnesses, and skilled legal guidance when you make your claim.
To be successful, you need to be able to prove the following:
A defect or hazard on the property caused your injury
The hazard was not obvious, and you could not have been expected to notice it
The property owner either knew of the hazard's existence or should have known
The property owner failed to take reasonable steps to rectify the hazard (or warn of it)
You did not create the hazard yourself
Some difficulties arise based on nuances in the law. If the property owner can prove that the defect was open and obvious, for example, it will prevent you from recovering damages. This is why it's so important to have documentation of the hazard and your injuries, as well as eyewitness accounts.
Another difficulty arises when the hazard was the result of snowfall. If you slip on snow or ice that accumulated naturally, the property owner has no liability, even if it's melted snow that was tracked into the building, or if it resulted from failure to clear the sidewalk outside.
Getting Legal Help for Your Slip & Fall Claim
You need the skills and experience of an experienced personal injury lawyer if you hope to be successful in a slip and fall claim. The evidence must be thorough, and arguments must be skillfully made.
Hart David Carson provides the sound legal services you need in the event of a slip and fall accident. Our Chicago slip and fall attorneys can analyze your case to determine the best possible route to take, then pursue negotiation strategies in an effort to secure the compensation you deserve. We are widely recognized as skilled and effective litigators—learn how our team can help you with your slip, trip, and fall injury case today!
For a complimentary case review, call (630) 931-0379 or contact us online.

Hart David Carson is Committed to Your Success Hear From Our clients
"They are professional and driven individuals that are passionate about what they do. They listened and worked with me from beginning to end. I strongly encourage using them! You will not be disappointed!"

Shannon D.

"The breadth of their practice areas allows them to service a broad range of clients and their attorneys vary in specialties, ensuring clients receive exceptional representation in any of the firm's practice areas."

Mark S.

"They care. We were taken with open hearts and open minds when we looked for our special needs trust."

Daniel B.
When you need a team commited to your rights
Work With Hart David Carson
Whether you have questions or you're ready to get started, our legal team is ready to help. Complete our form below or call us at (630) 931-0379.